Optional
EZ-Pure Ozone System
Starting Price Range
$25,395
The Play Collection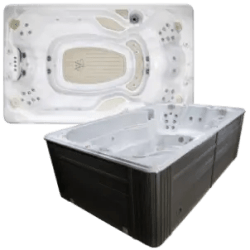 IF YOUR INNER CHILD WANTS OUT, IT'S TIME TO PLAY. The AquaPlay Swim Spa is the perfect mini pool for family fun.
From $25,395
The Play 13FFP – Family Fun Pool
The AquaPlay Swim Spa is the perfect mini pool for family fun. The AquaPlay Swim Spa has a generous streamlined swim tank area with plenty of seating for the whole family. The swim tank floor has an anti-slip floor that allows for a variety of fitness routines, jog in place, BoxFit or Aquatic Cross-Train for a great cardiovascular workout. The intensity of your workout is controlled by the speed of your movements and the velocity of the current. You can swim stationary laps for a full-body workout, then relax in the contoured seating and enjoy a massage with the built-in hydrotherapy while the rest of the family plays on. Your AquaPlay Swim Spa comes with our maintenance-free grey Dura finish. This premium quality cabinetry is embossed with a realistic wood finish.
Hydropool's PureWater System Keeps Water Clear
We don't take the power of water lightly and to us, it's a precious commodity so we've gone out of our way to create the most efficient water purification system in the world. The PureWater System is the most efficient water purification system in the world! It combines UV and Ozone Water treatments, eliminating 99% of all contaminants.
HERE'S HOW WE MAKE IT HAPPEN:

MicroCell Ozone Purification

:

The water in your swim spa continuously passes through the patented MicroCell that treats it with Ozone, which is nature's oxidizer. This simple, but highly effective rapid oxidation process reduces chemical usage by more than 50%.

Exposure to UVC Light:

The Ozone treated water then passes through an ultraviolet light Chamber exposing it to a high volume of UVC light, purifying it even further. This combination of advanced purification using UV and Ozone creates active oxygen in the PureWater System which removes any Calcium and Biofilm inside pipes. All of this reduces the need to shock your swim spa water as the PureWater System eliminates 99% of all contaminants. Our PureWater system is on when your swim spa is circulating and our Quick Diagnostics shows everything is in working order. That means it's time to sit back and let the Hydropool PureWater System do its work.
Read more



SEE YOUR PERFORMANCE METRICS
Swim with the following metrics displayed on the FORM goggles in your swim spa:

Timing/splits

Distance*

Stroke rate

Pace*

Calories

Heart rate

*Features available in-app only when configured with partner Swim Spas.
*Not included in the purchase of Play Collection.
FORM® SWIM GOGGLES – THE SWIM COACH THAT SWIMS WITH YOU!
It's like having your Fitness Coach swim with you. FORM Smart Swim Goggles with their optical display shows you your time, distance and pace in real-time metrics. Thus allowing you to measure, track and customize your workouts on the app.
FORM SWIM GOGGLES WEARABLE TECHNOLOGY:
The ability to track your swim is right in front of your eyes. So how do our new FORM® Swim Goggles work? These Swim Goggles were developed in collaboration with top competitive swimmers and coaches; they are the only goggles built with a see-through real-time display that can be viewed by your left or the right eye, depending on your preference.
Bring even more purpose and meaning to your at-home swims with our connected Swim Spa experience and swim with our patented display and optics connected to your swim spa to see your real-time swim metrics like time and pace and analyze your calories burned.
SWIM SMARTER TRAIN HARDER!
FORM® Swim Goggles can show an array of metrics including your split times to your distance and have over 16 hours of swim time in their battery life. So what does that mean for you the swimmer?
1. It's like having a fitness coach that swims with you.
2. The optical display shows time, distance and pace.
3. Provides real-time metrics.
4. You can measure, track and customize your workouts through the app.

Wellness Zone Massage Programmes


How Does Zone Therapy Work?
Much like an iceberg, there's a lot going on below the surface of a Hydropool Hot Tub. With a vast array of science to support and develop our programs, our Zone Therapy has been designed to provide you with a personalized usage map of your hot tub to help you benefit from a general sense of well-being.
Each Play
model comes with a complete wellness guide featuring eight hydrotherapy programs, such as Leg pain, Back pain, Sports Recovery, headache and insomnia providing the ultimate stress relief. We call this
The Science Of Immersion


ZONE 1 – CORE ZONE
Activation of paravertebral muscles Vertebral (meaning your spine) fatigue can contribute to headaches. Zone Therapy is designed to release tension in your dorsal muscles which can help to relax around your vertebrae.

ZONE 2 – OVERALL BODY ZONE
Activation of leg and lumbar muscles
This zone helps to promote improved circulation in the lower part of the body which allows for venous return (or blood flow) and lightens legs.

ZONE 3 – UPPER BODY ZONE
Activation of upper back, neck & shoulder muscles
This zone eliminates tension in trapezoid muscles and the neck, specifically releasing tensions in the solar plex area.


ZONE 4 – REFLEXOLOGY ZONE
Activation of foot arch muscles
With our feet playing such a critical role in our overall physical health and taking the brunt of most sports this zone is designed to deeply massage the small venous areas in your foot arch.

Nature's Most Powerful Oxidizer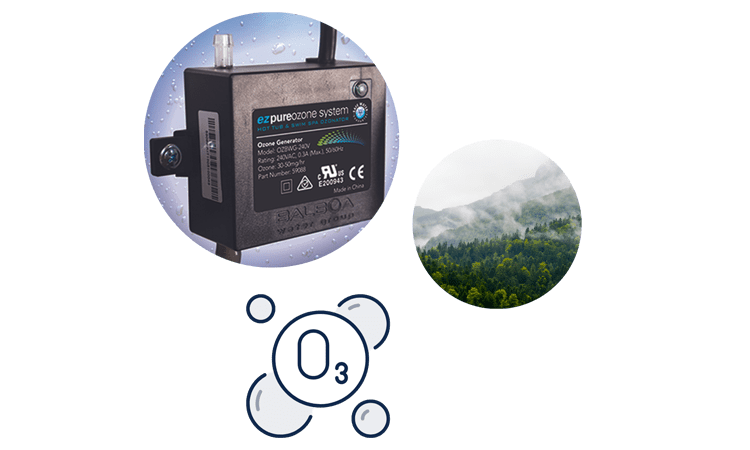 EZ Ulta PureOzone
Ozone has existed on Earth for as long as oxygen has been here- about 500 million years. It has existed in our universe for billions of years. Ozone is one of the most powerful sterilizers in the world and can be used to destroy bacteria, viruses, and odours. Ozone can be found quite readily in nature and occurs from lightning strikes that occur during thunderstorms.


Lightning is nature's air purifier. That "fresh, clean, after-the-rain" smell that we notice after a storm results from nature's creation of ozone.
Hydropool's Ez Ultra PureOzone System brings nature into your hot tub reducing your water maintenance you can spend more time relaxing surrounded by clean fresh water.
Shop Our Other Great Collections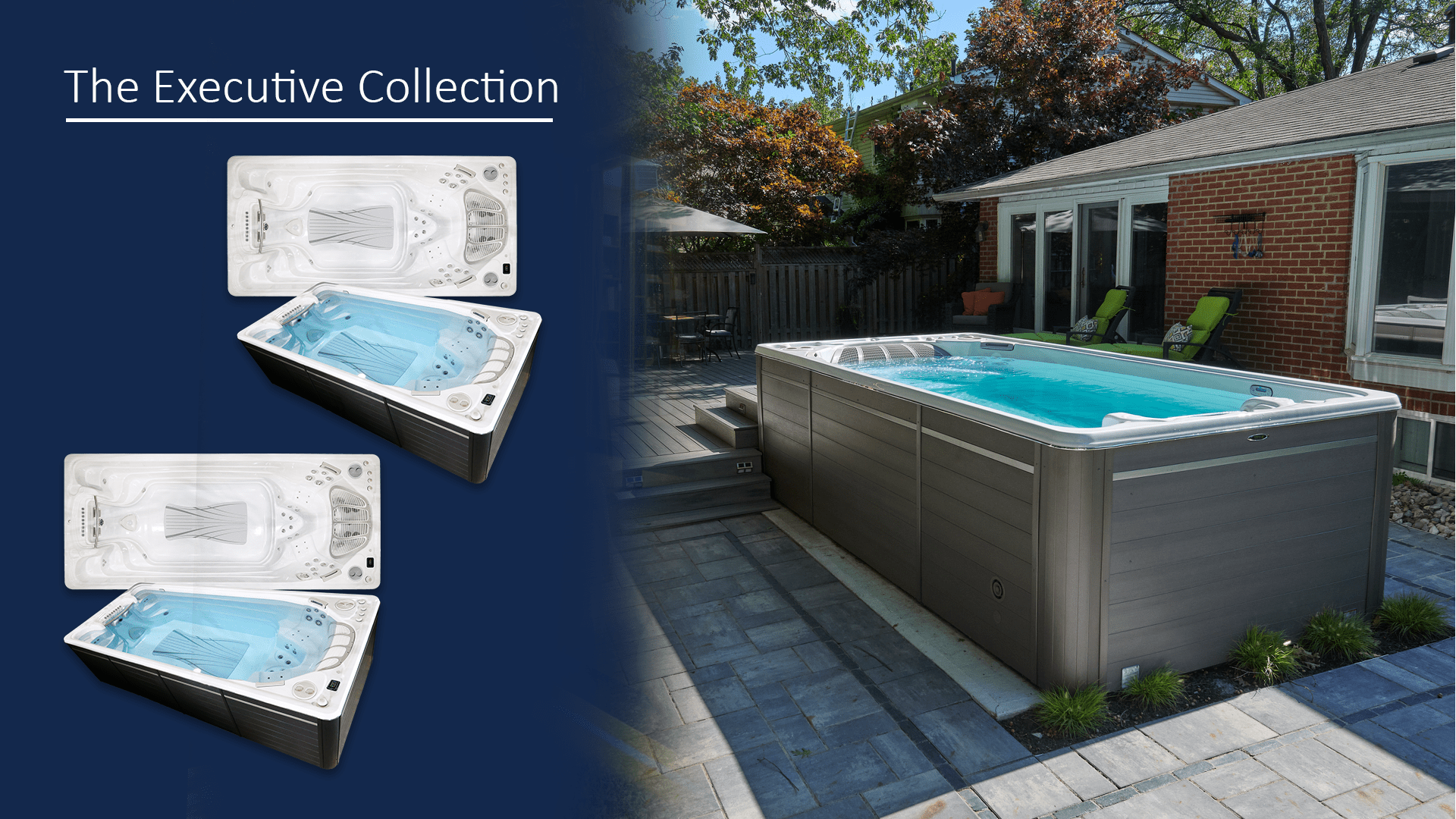 The Executive Collection
The Executive Collection is Hydropool's evolution of the perfect swim. It doesn't just raise the bar, it sets new standards for the bar! The streamlined unobstructed shell design is tapered to channel the flow of water towards the patented Current Collector at the opposite end of the spa. The fully programmable VFX Control has four user programs and four preset programs, giving the user the ability to dial in the perfect swim and program workouts like the Hill Climb and Interval training options and easily allows you to track your speed, distance, calories burned and length of the workout. The patented V-Twin jets deliver the smoothest and most predictable swim current in the industry.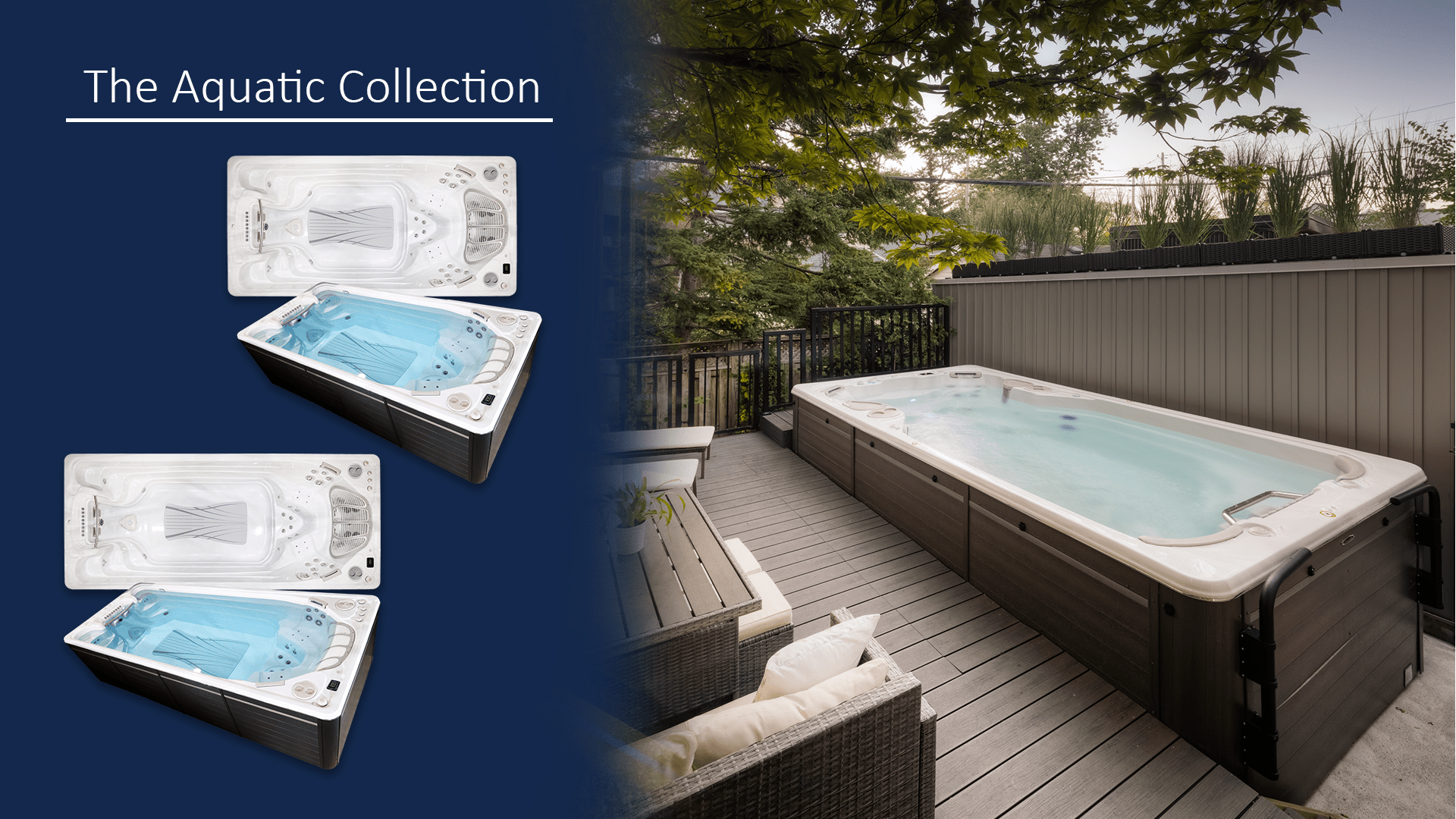 The Aquatic Collection
The ideal universal aquatic gym for the everyday athlete. The AquaSport series has a generous streamlined swim tank area and a flat ergonomically designed anti-slip floor that allows for a variety of fitness exercises. Plus you can create the perfect training environment through personalized water temperature settings. The intensity of your workout is controlled by the speed of your movements and the velocity of the current. Additionally, the swim spa is a safe and easy environment in which to teach kids how to swim. It includes our patented aqua channel shell complete loop design, along with the slipstream swim jet technology to provide a smooth and comfortable swim current with no backsplash.