Hydropool Offers 2 Great Award Winning Hot Tub Collections!
Signature Self Cleaning and Serenity
Our Signature Self-Cleaning Collection provides the ultimate in luxury, comfort and massage.
Our Serenity Collection features sleek lines and a stunning cabinet.


The Signature Self Cleaning† Collection
Why Buy A Signature Collection Hot Tub
If only it could clean the house, too! The Signature Self Cleaning Collection is the culmination of 40 years of Hydropool innovation as an industry leader. A host of exclusive features gives you the ultimate Hot Tub experience with unique hydrotherapy massage and wellness programs, Self Cleaning System, plus money-saving energy efficiency. With nine spa models to choose from and a wealth of finishing options, you'll find a Hot Tub that fits your space and style. Our Signature Self-Cleaning Collection provides the ultimate in luxury, comfort, Massage and ease of maintenance. Our exclusive patented Self-clean technology filters 100% of the water in only 15 mins makes this what we believe to be the world's easiest-to-maintain Hot tub. The Signature Self-clean Collection provides you with the ultimate luxury & complete customization. Each Signature Self clean model comes with a complete wellness guide, and our platinum and titanium models include our Hydrother Control offering the world's only pre-programmed massage therapy that features eight hydrotherapy programs, such as Leg pain, Back pain, Sports Recovery, headache and insomnia providing the ultimate stress relief.
Seating Design
3 people w/Lounger
Optional
Pure Water System
Starting Price Range
$12,695.00 - $25,595.00
Why Buy A Serenity Collection Hot Tub
Look no further than the Serenity Collection if you want elegant styling and exceptional performance. Each one includes a unique massage experience, spacious interiors, and a range of models that fit anywhere from four to seven adults. Plus, they're all backed by our legendary Hydropool quality, Weather Seal Insulation, and innovative water care options. The Pure Water System helps you spend less time caring for your spa and more time enjoying it. Our Serenity collection features sleek lines, stunning cabinets, and high flow filtration, making it a great spa for anyone. Each Serenity model comes in one easy-to-understand configuration with limited options and upgrades, making it easy for you to enjoy simplicity at its best. The Collection comes in 3 different sizes that will fit any situation. It features premium lighting and exterior Moonlights, 2 Aqua Blade Waterfalls, premium design maintenance-free cabinetry, and our weather seal insulation system. Every model also features non-slip padding throughout the spa for safe entry and exit.
Patened
Self Cleaning Technology
Seating Design
2 Seats 2 Loungers
Starting Price Range
$10,795.00 - $14,795.00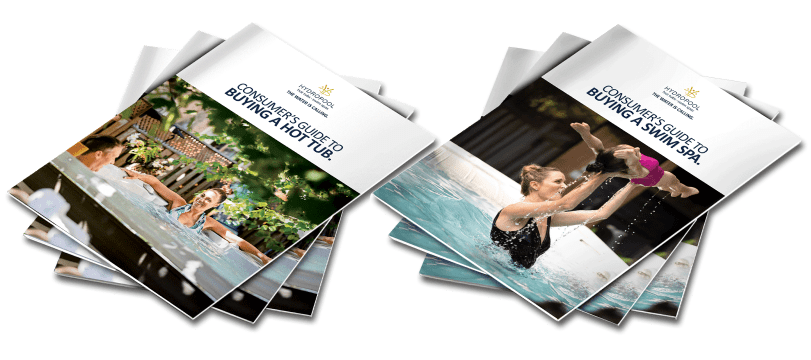 Free Hot Tub and Swim Spa Buyer's Guide
Whether it's staying active, defying stress, or combating pain, your Hydropool can and will help you be your best self. To help with your planning, explore our guide to assist your purchasing journey. Go a little deeper into the specs, and explore all the features and conditioning benefits of our World's Only Self-Cleaning Hot Tubs. Jump in with Hydropool Hot Tubs. The Water is Calling.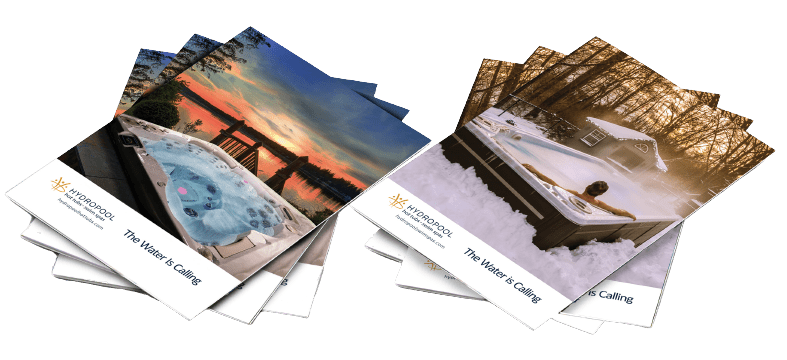 Download Brochures
Every Hydropol Hot Tub and Swim Spa is designed to exceed your expectations with superior ergonomic design, jet options and 10-year structural guarantee. Wet your appetite for supreme luxury with a little light reading. Download the latest Hydropool Hot Tub and Swim Spa Brochures here. Please take a look at our brochures to help choose the model which is right for you.