Swim System
Aquatic Swim System
AquaTrainer 14AX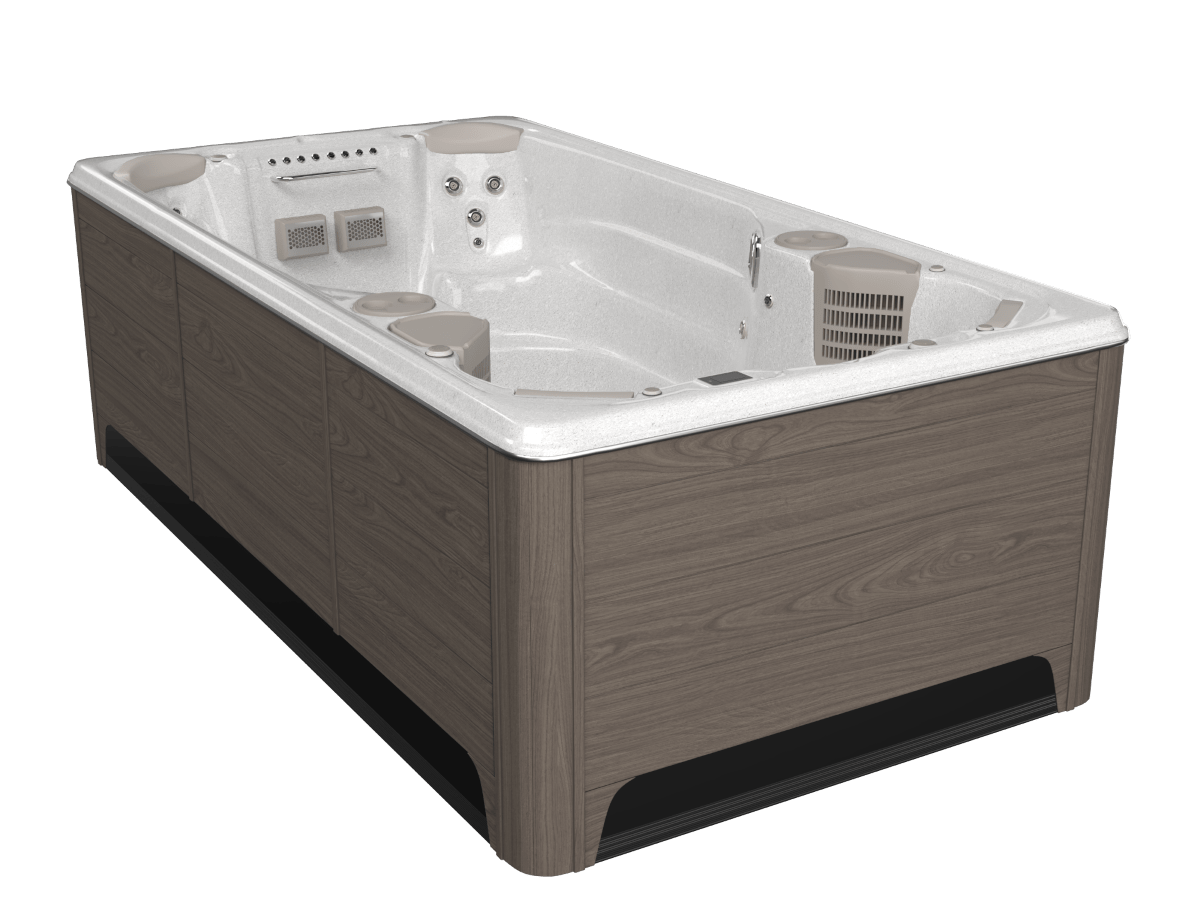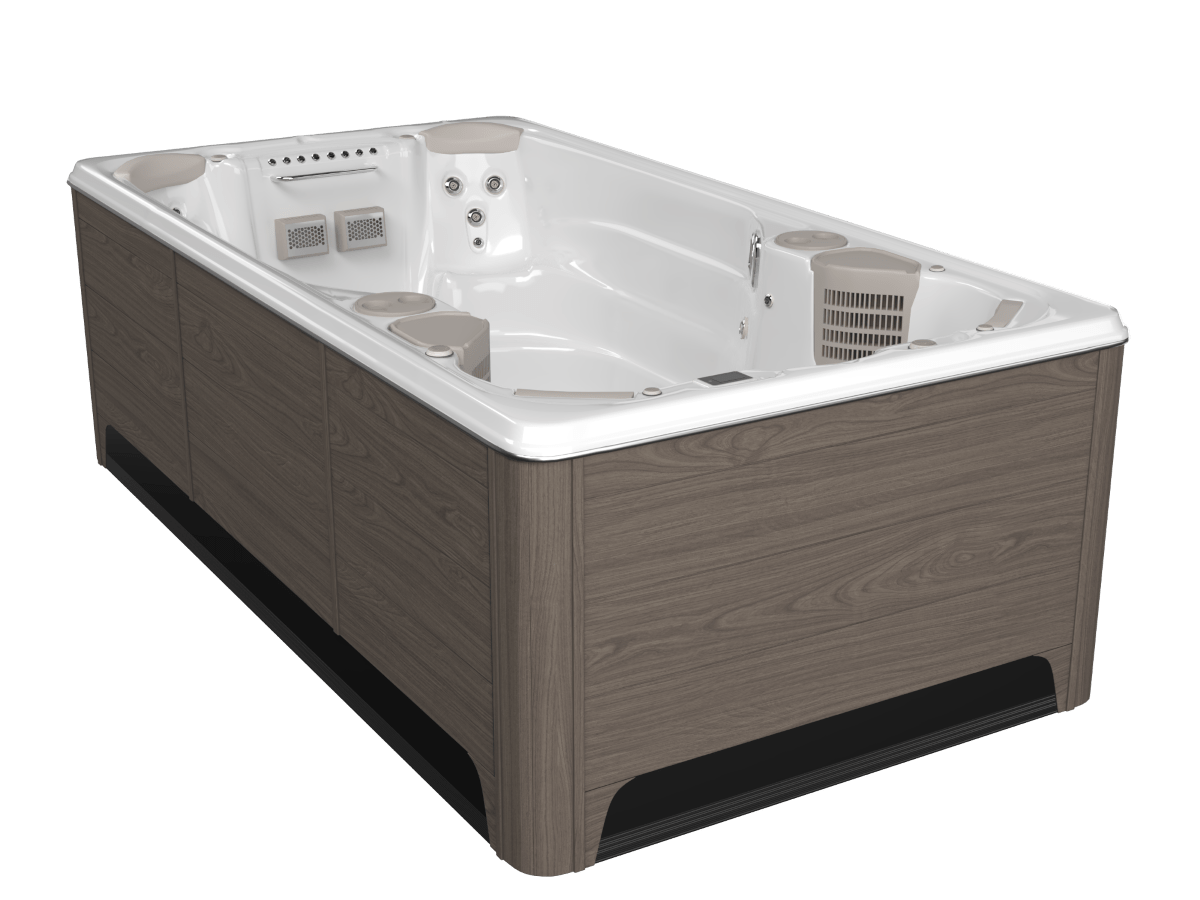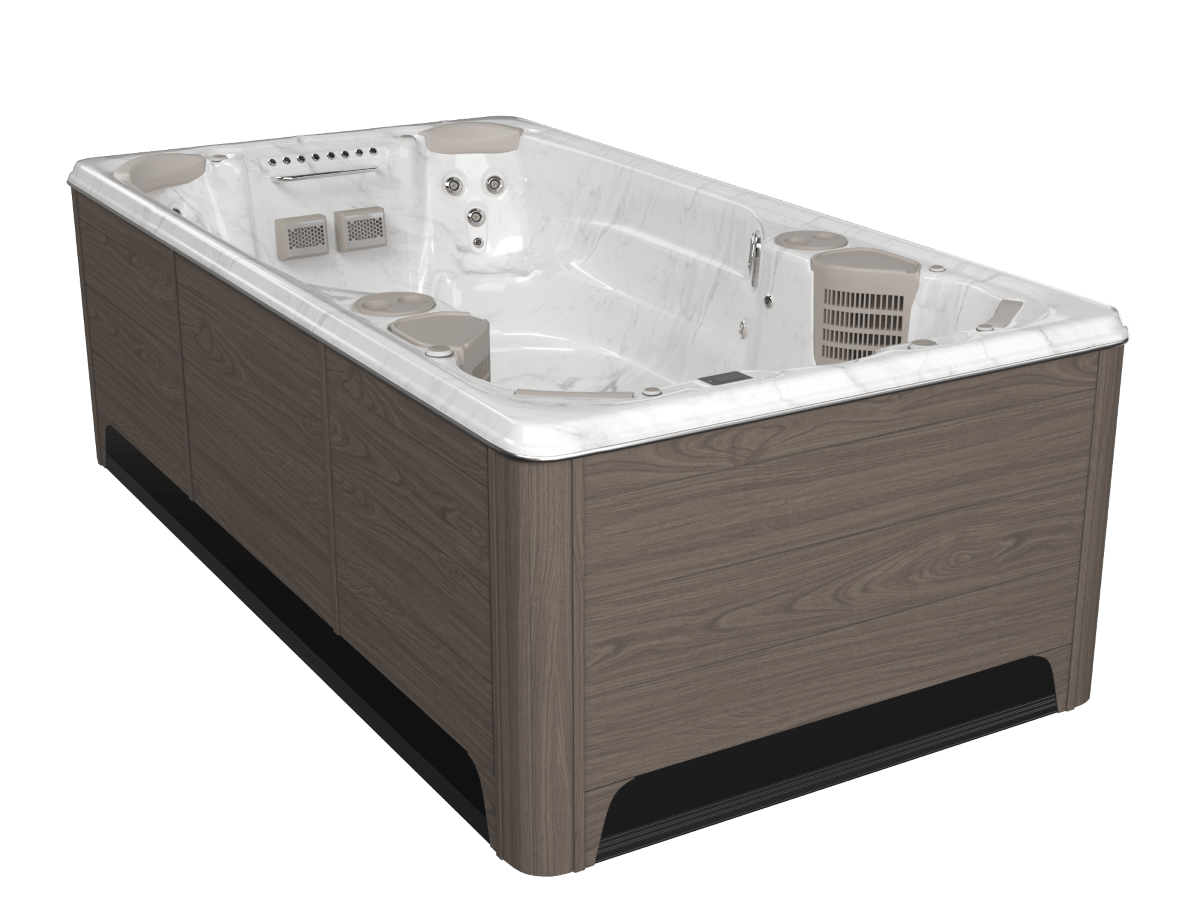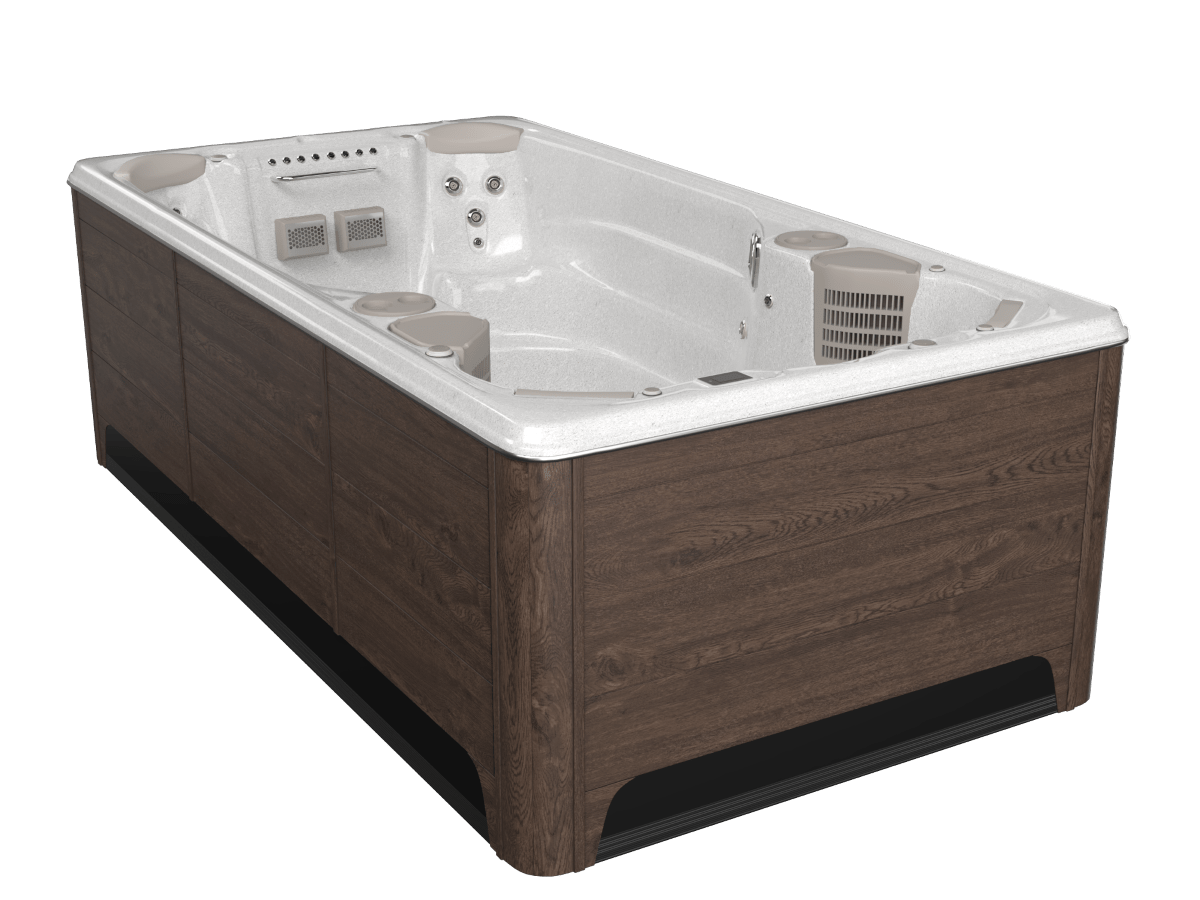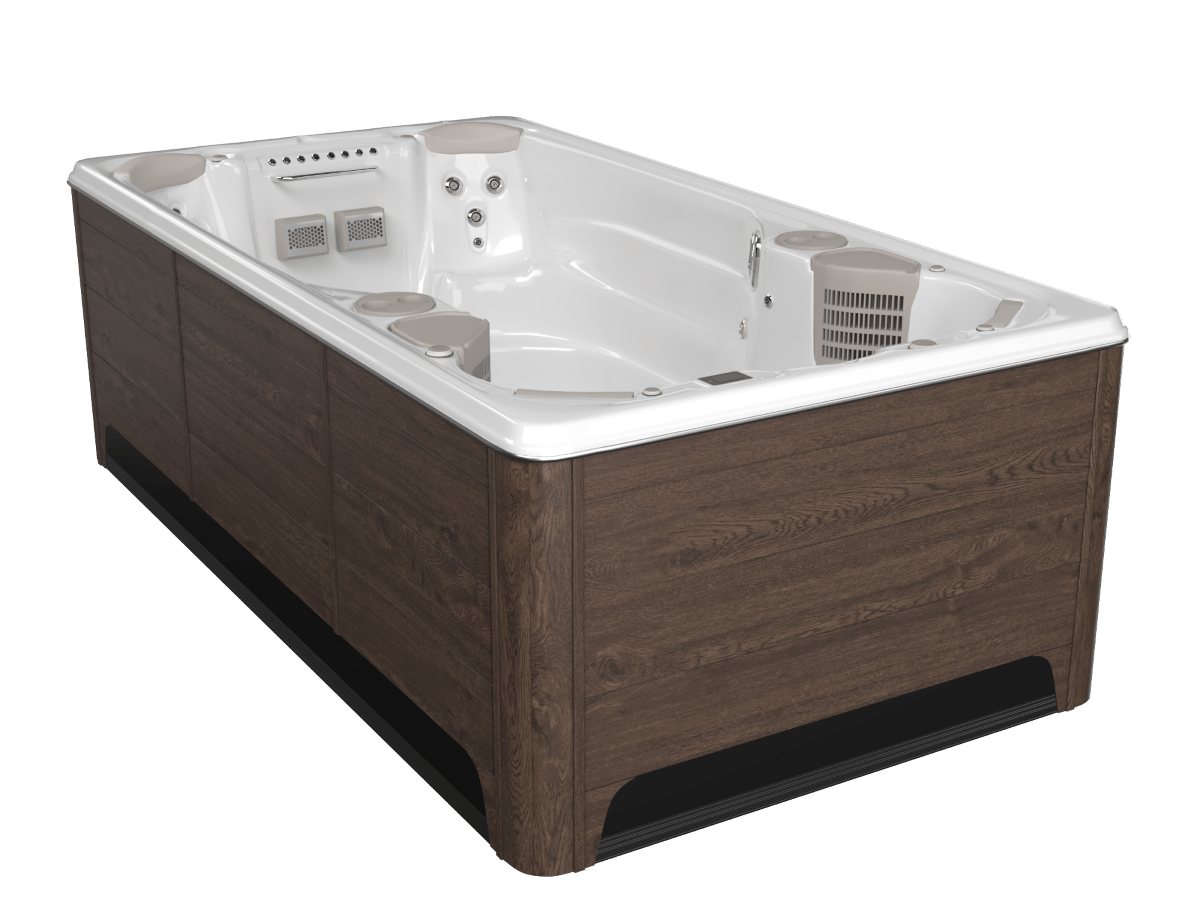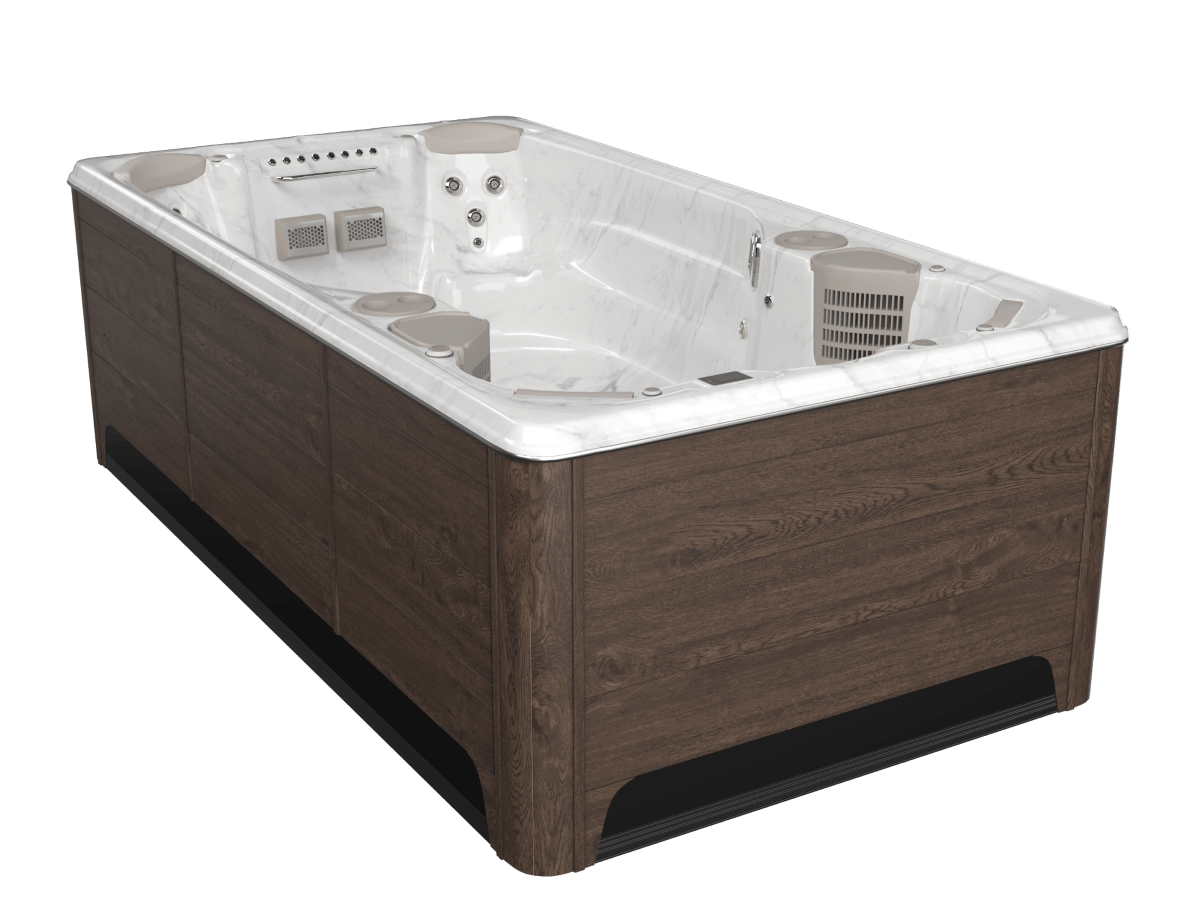 AquaTrainer 14 AX
The 14AX AquaTrainer features a new ergonomic design and swim tank design, along with numerous engineering innovations that include four Hydrotherapy Seats, each with Zone Therapy. The swim has gone to new depths with a 53-inch deep swim tank and our two high-performance adjustable V-Twin swim jets, all backed up by our new Dual Performance Flow Intakes that dramatically reduce the reflective wave effect. Fully adjustable for every level – from Olympians to octogenarians – the Aquapro control provides a smooth, predictable current that lets you swim easily in place. The broad, deep current also adds resistance to a range of aquatic exercises for added core engagement. The swim tank also features a new soft stride mat on the swim tank floor. Our built-in Treadmill technology lets you walk, jog or run in water's low-impact environment. You'll burn just as many calories, but without the pounding of dry-land activity. It's ideal for anyone who has (or wants to avoid!) joint pain or overuse injuries. The durable, steel-framed cabinet has sleek, modern styling that's virtually maintenance-free, so the 14fX brings both beauty and functionality to your home.
AquaTrainer 14AX Benefits & Features
AquaTrainer 14AX Features Overview
The ALL NEW 14AX AquaTrainer features a new ergonomic design and swim tank design, along with numerous engineering innovations that include four Hydrotherapy Seats, each with Zone Therapy.
Hydropool offers 1 pair of FORM Goggles with every Executive and Aquatic Trainer Swim Spa. Now you can truly understand your swimming metrics in real-time in a heads up display.
The patent behind our Jet Propulsion System makes the V-Twin Jets the most powerful, predictable and non-turbulent jets on the market today.
Hydropool Pure Water System
Hydropool's Pure Water System is the smartest safest, easiest and most cost effective way to keep your swim spa safe and sparking clear!
Hydropool offers optional Rollaway Cover upgrades to enhance your experience. Easily opened by one person, the Rollaway upgrade is a very popular option and loved by all our customers.
HydroWise Thermal Shield System
Hydropool swim spas are engineered to be the most energy efficient swim spa in the world, providing 86˚F / 30˚C for pennies a day!
Hydropool Self Cleaning† System
Hydropool swim spas filter 100% of the water every 40 minutes and is the most energy efficient filtration system in the world!
† Clean is defined as the removal of microscopic (down to 3 µm level, varies by model) debris from the water. Ozone aids in the grouping of small debris. Once combined, the debris can be more easily caught by the filtration process.
Hydropool Hot Tubs and Swim Spas are manufactured in Mississauga Ontario Canada by experienced designers and engineers, ensuring that we continue to exceed our customer's expectations.
Before you can enjoy your new Hydropool Swim Spa, you will need to get in installed. This prossess is easy when you know what to expect. It's all here in our delivery and install video.
AquaTrainer 14AX - View Specifications and Compare
| Specifications | AquaTrainer 14AX Details |
| --- | --- |
| Dimensions | 174" X 93" / 442 cm x 236 cm |
| Height | 52.75" / 134 cm |
| Volume | 1900 US gal / 7220 L |
| Weight Full | 18,445 lbs / 8369 Kg |
| Weight Empty | 2,532 lbs /1149 Kg |
| Seating | 4 Person |
| HydroClean Filtration Pump | Yes |
| Jet Pumps | 3 Pumps |
| Water Falls | 2 Waterfall Pillows Incl + Optional Bellagio Package |
| Total Therapy Jets | 29 |
| Self-Cleaning | Yes |
| Automated Wellness Program | No |
| Pure Water System | Standard |
| Ez-Pure Ozone | Optional |
| Hydro Sequence Massage | N/A |
| Tranquility Package | N/A |
| HydroFlex Air Therapy | Optional cannot be combined with White Water |
| Northern Falls Package | N/A |
| Bellagio Package | Optional - Includes: Northern Lights + 2 LED Lights and Bellagio HydroFalls |
| Chromotherapy Package | N/A |
| Hydropool Surround Sound | N/A |
| Deluxe LED & GDN FX Lighting | N/A |
| I-Command Wifi | Optional |
| Southern Lights | Optional |
| 240v | Yes |
| 110V | N/A |
| Plug & Play | N/A |
| Warranty | 10/5/3 Year |
View Your Spa in Augmented Reality


Wonder what your spa will look like in your backyard space before you buy? Use our AR tool to do just that! Use your mobile phone, and point at the perfect spot to see how a Hydropool hot tub or swim spa can fit into your dream outdoor living space. Click on the button below to get started.
Owners Manuals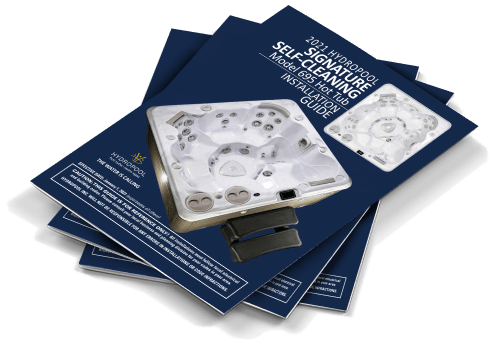 Whether you looking at purchasing or you are an existng owner, This manual will provide you a better understanding of the product. Download the Owners manual for more detailed specifications, installation instructions, and electrical specifications and connection requirements
Hot Tub Collection Brochure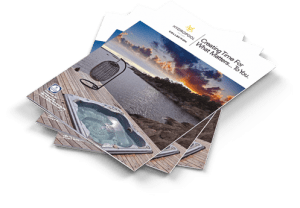 Every Hydropol Hot Tub and Swim Spa is designed to exceed your expectations with superior ergonomic design, and 10-year structural guarantee. Wet your appetite for supreme luxury with a little light reading. Download the latest Brochure here to help choose the model which is right for you.
Buyer's Guide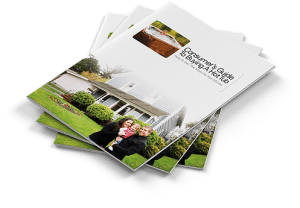 Whether it's staying active, defying stress, or combating pain, your Hydropool can and will help you be your best self. Go a little deeper into the specs, and explore all the features and conditioning benefits of our World's Only Self-Cleaning Hot Tubs. Jump in with Hydropool The Water is Calling.