Seating Design
2 Seats 2 Loungers
Signature Self-Cleaning 495 Platinum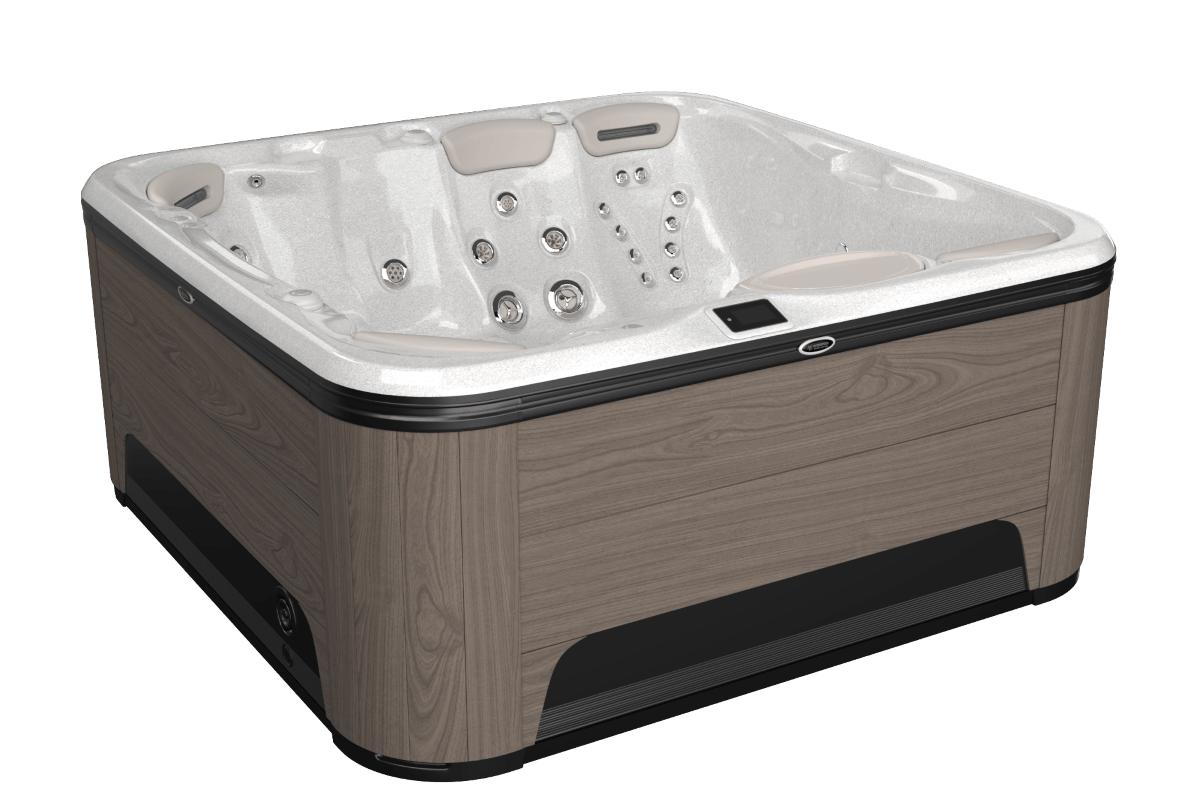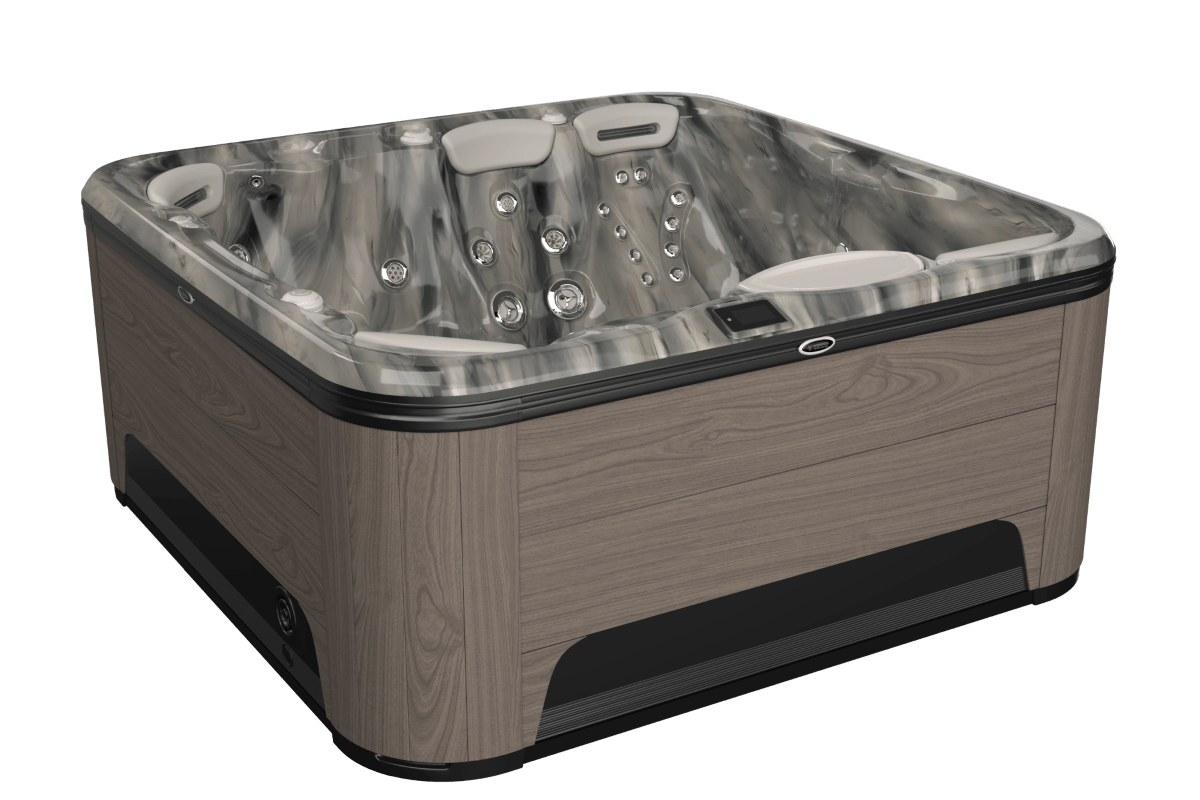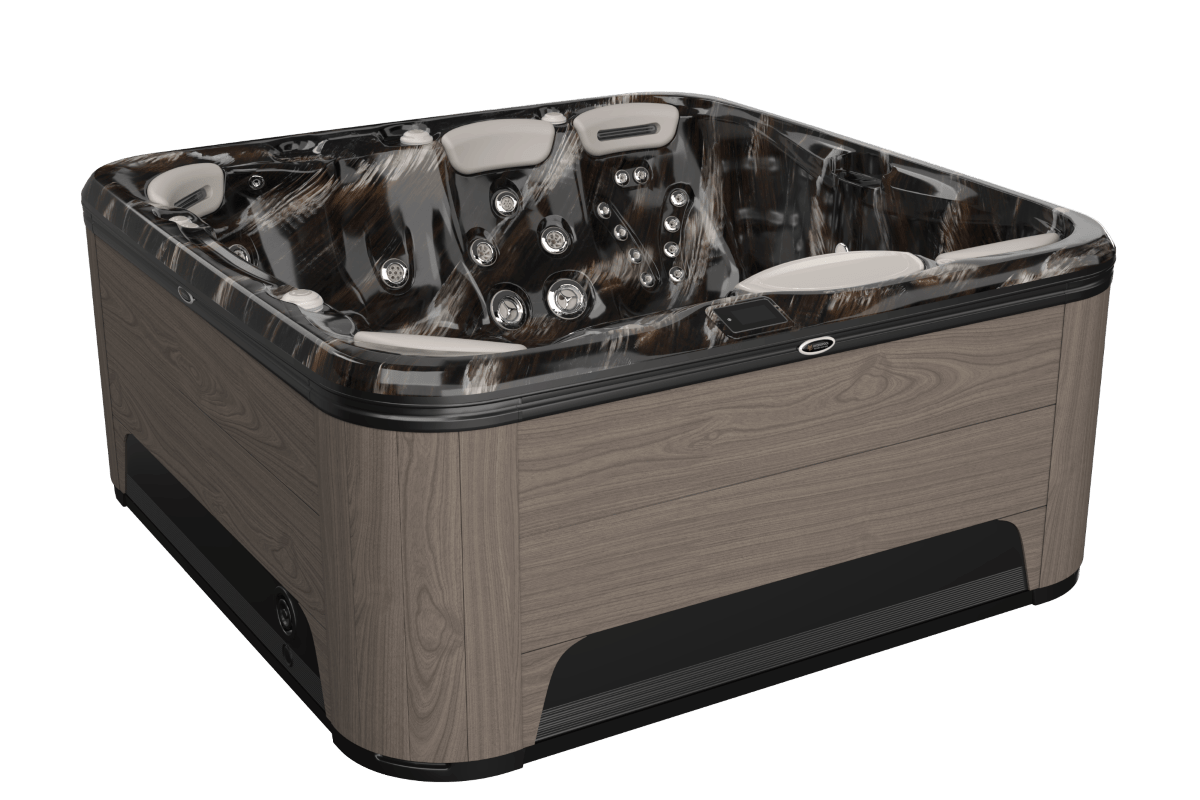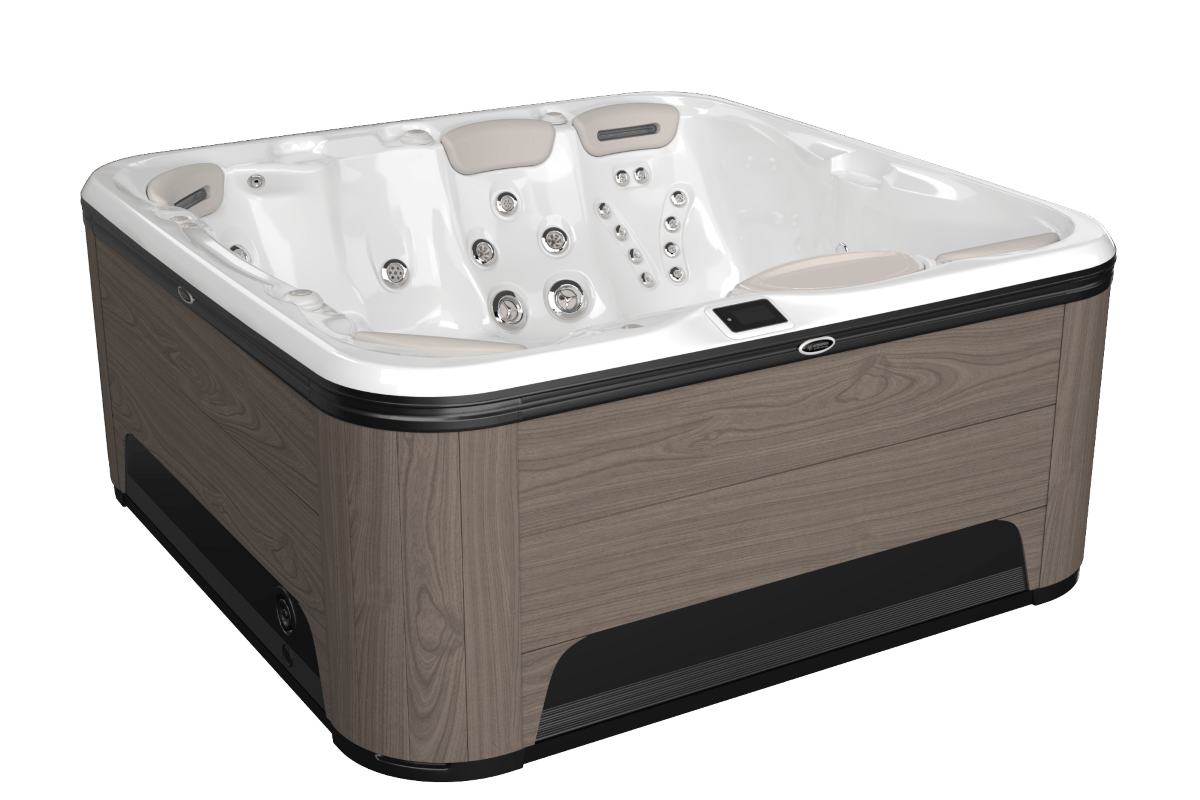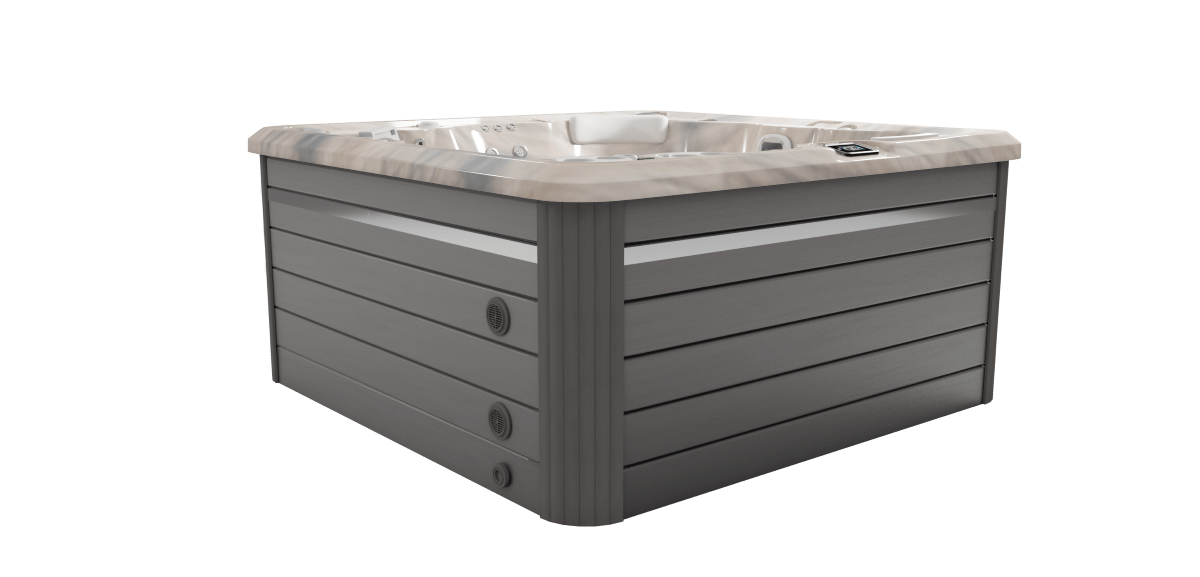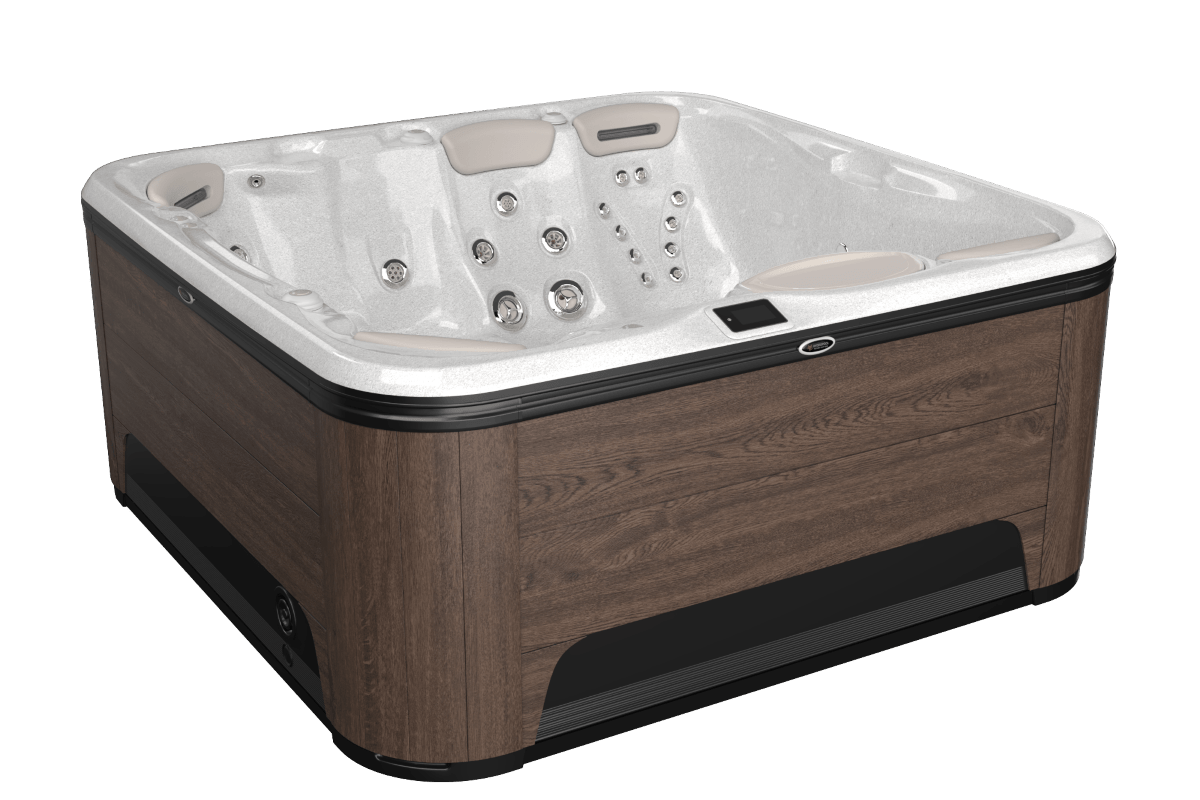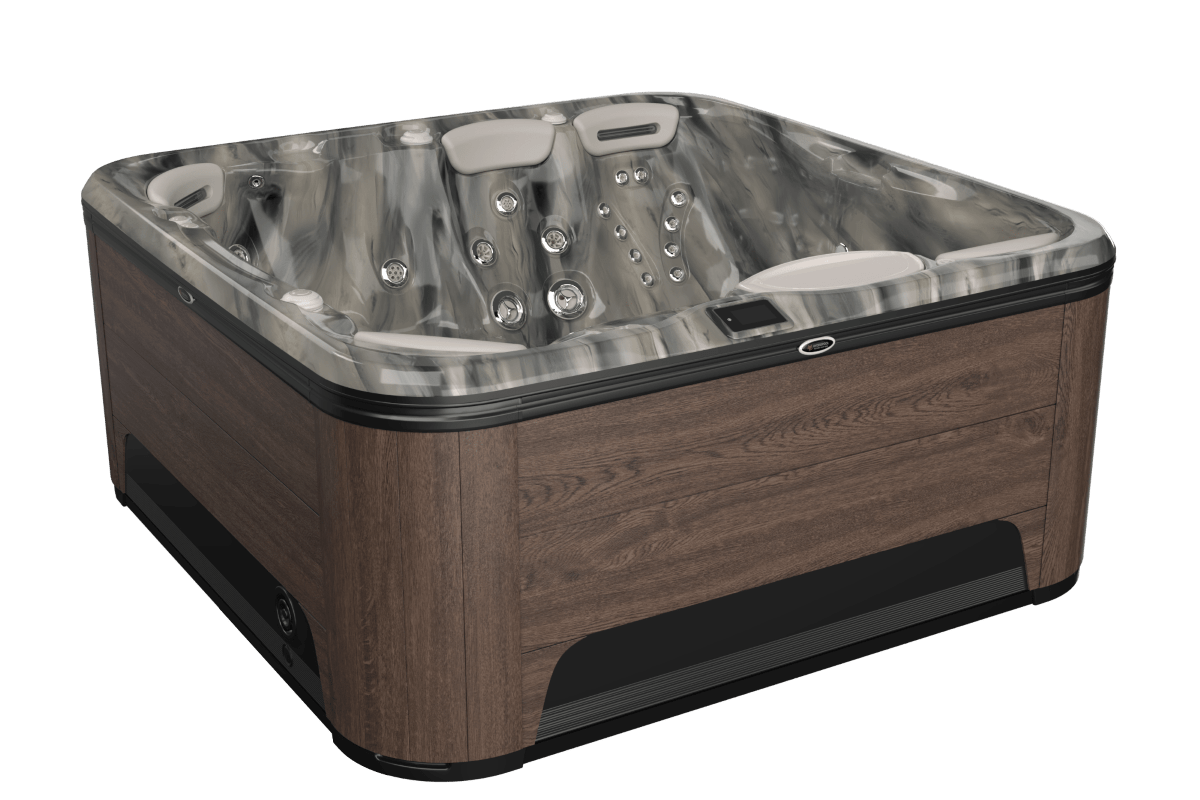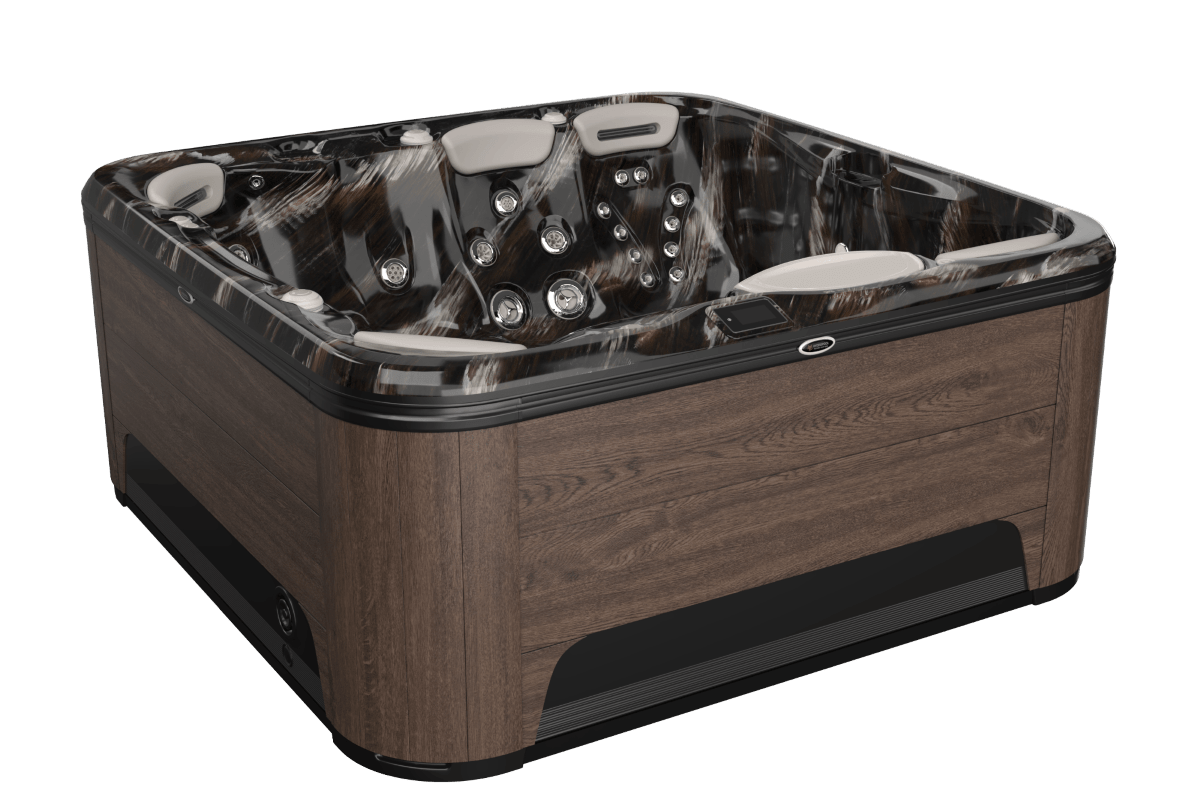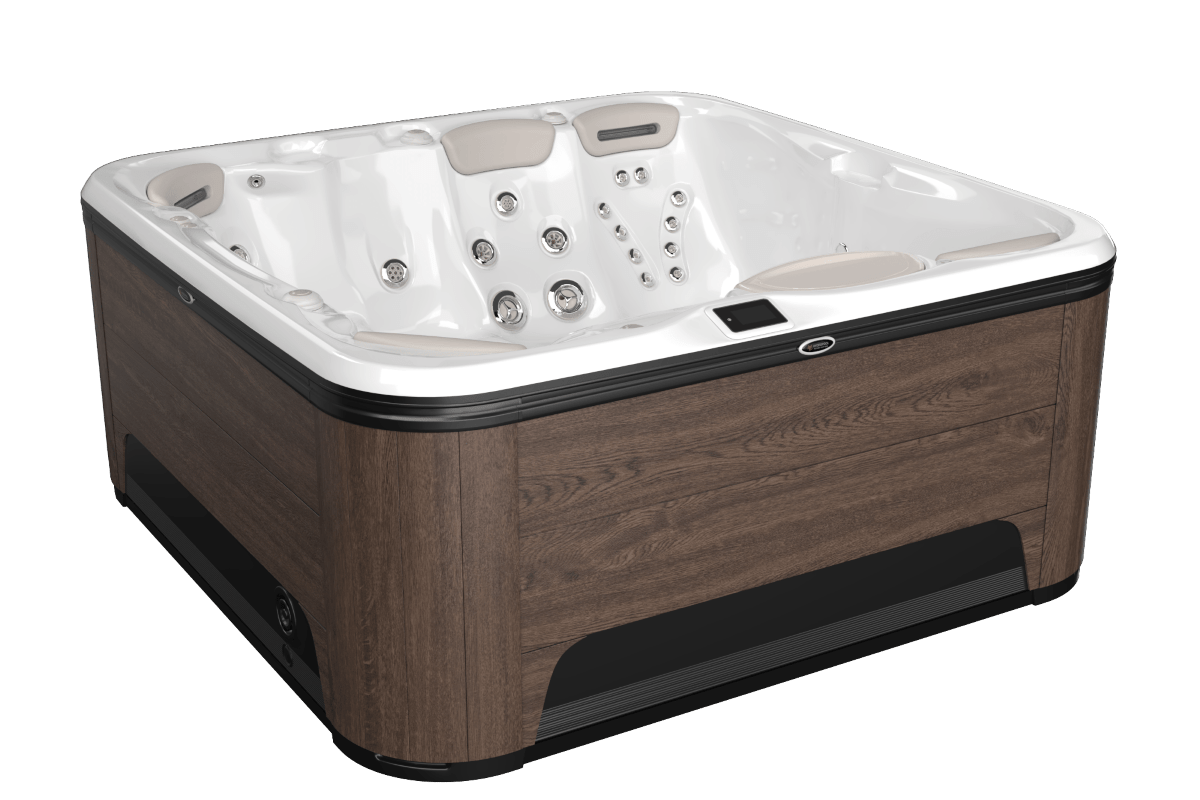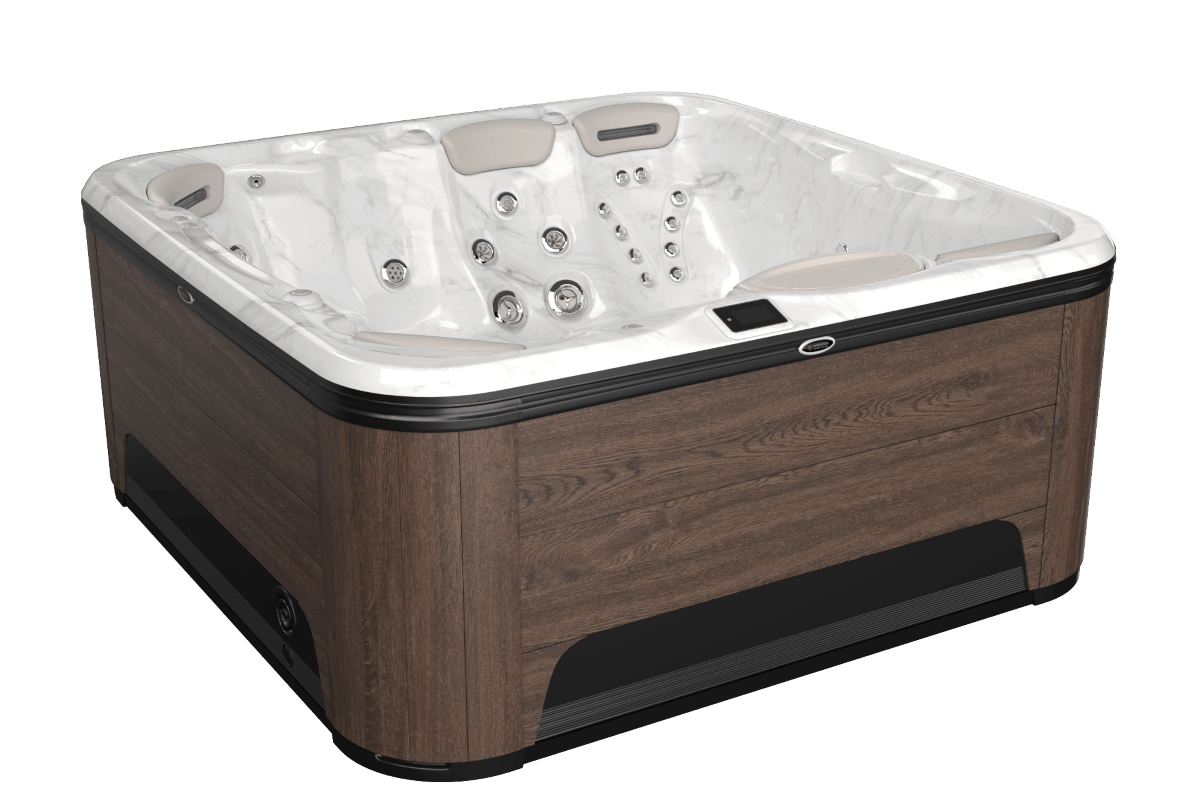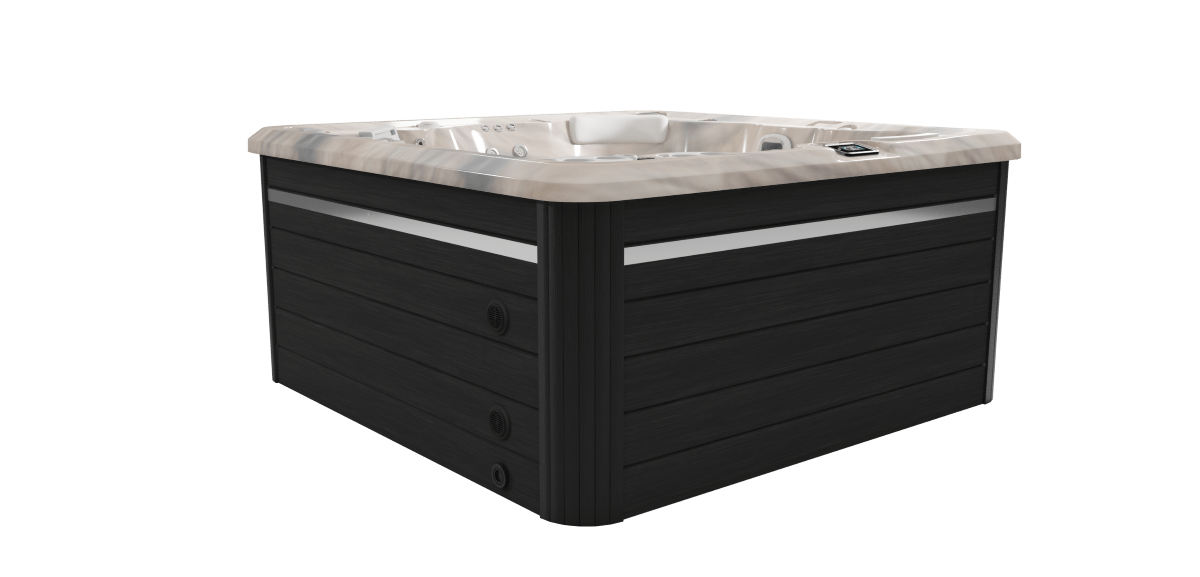 495 Platinum - 4 Person Hot Tub
The Hydropool Self-Cleaning 495 is a spacious 4-person hot tub that incorporates a lounger that hugs your body, an s-shaped immersion lounger and two full seats, and easy-access, non-slip steps built right into the interior. The Self-Cleaning 495 is one of the few "true" 4-person hot tubs in the industry.
The advanced technology of the Hydropool Self-Cleaning system makes this the easiest spa in the world to maintain. By removing debris from both the surface and bottom, the tub cleans 100% of the water in only 15 minutes. This hot tub is offered in our 30-jet Gold Series as well as our 40-jet Platinum Series. They both offer our stainless steel, fully adjustable, high-volume hydrotherapy jetting system. Our exclusively designed zoned jetting delivers a balanced, soothing massage and a rejuvenating hot tub experience.
Signature Self-Cleaning 495 Platinum Benefits & Features
Signature Self Cleaning† 495 Features Overview
The Absolute Best Hot Tub Ownership Experience in a small package. As a part of the Self Cleaning† Collection, the Hydropool Self Cleaning† 495 offers the ultimate in energy-efficiency, and comes standard with Self Cleaning† Technology.
HydroWise Thermal Shield System
Hydropool hot tubs are engineered to be the most energy efficient hot tub in the world, providing 86˚F / 30˚C for pennies a day!
Hydropool Self Cleaning† System
Hydropool hot tubs filter 100% of the water every 15 minutes and is the most energy efficient filtration system in the world!
† Clean is defined as the removal of microscopic (down to 3 µm level, varies by model) debris from the water. Ozone aids in the grouping of small debris. Once combined, the debris can be more easily caught by the filtration process.
Learn about Hydrotherapy control, the world's only pre-programmed automated massage programs such as Leg Pain & Back Pain, Headache & Insomnia, Stress Relief and Sports Recovery.

Read more
The Hydropool Northern Falls package is available exclusively on our Hydropool Self-Cleaning spas. Adds waterfalls along with strategically placed lighting to offer you a better spa relaxation experience.

Read more
Northern Lights are LED lights strategically placed to provide illuminate all of the top-mounted control valves, brilliantly colours and sequence through a range of colours when turned on or alternatively locked to one colour.

Read more
Hydropool's Tranquility Package features two Premium HydroFall Pillows, with adjustable "Waterfall Jets" that help release the body's natural endorphinsto relieve stress, headaches and pain. The package also includes the added convenience and reliability of Hydropool's Premium LED Lighting featuring bright LED lights that sequence through blue, green and red.

Read more
Hydropool Hot Tubs and Swim Spas are manufactured in Mississauga Ontario Canada by experienced designers and engineers, ensuring that we continue to exceed our customer's expectations.
Signature Self-Cleaning 495 Platinum - View Specifications and Compare
| Specifications | Signature Self-Cleaning 495 Platinum Details |
| --- | --- |
| Dimensions | 79" x 75"/201 cm x 191cm |
| Height | 37"/94 cm |
| Volume | 278 Gal / 1055 L |
| Weight Full | 2980 lbs / 1352 kgs |
| Weight Empty | N/A |
| Seating | 4 Person |
| HydroClean Filtration Pump | Yes |
| Jet Pumps | 2 Hydrotherapy Massage Pumps |
| Water Falls | Optional Northern Falls Package |
| Total Therapy Jets | 40 Hydrotherapy Jets |
| Self-Cleaning | Yes |
| Automated Wellness Program | Yes |
| Pure Water System | Standard |
| Ez-Pure Ozone | Optional |
| Hydro Sequence Massage | N/A |
| Tranquility Package | Optional |
| HydroFlex Air Therapy | Optional |
| Northern Falls Package | Optional |
| Bellagio Package | N/A |
| Chromotherapy Package | Optional |
| Hydropool Surround Sound | N/A |
| Deluxe LED & GDN FX Lighting | Optional |
| I-Command Wifi | Optional |
| Southern Lights | Optional |
| 240v | Standard |
| 110V | N/A |
| Plug & Play | N/A |
| Swim Area | N/A |
| Warranty | 10/5/3 Year |
View Your Spa in Augmented Reality


Wonder what your spa will look like in your backyard space before you buy? Use our AR tool to do just that! Use your mobile phone, and point at the perfect spot to see how a Hydropool hot tub or swim spa can fit into your dream outdoor living space. Click on the button below to get started.
Owners Manuals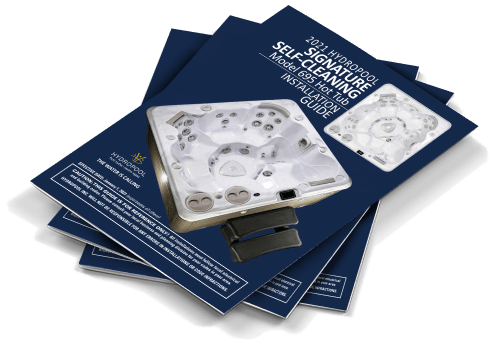 Whether you looking at purchasing or you are an existng owner, This manual will provide you a better understanding of the product. Download the Owners manual for more detailed specifications, installation instructions, and electrical specifications and connection requirements
Hot Tub Collection Brochure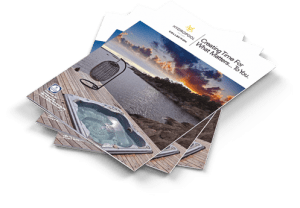 Every Hydropol Hot Tub and Swim Spa is designed to exceed your expectations with superior ergonomic design, and 10-year structural guarantee. Wet your appetite for supreme luxury with a little light reading. Download the latest Brochure here to help choose the model which is right for you.
Buyer's Guide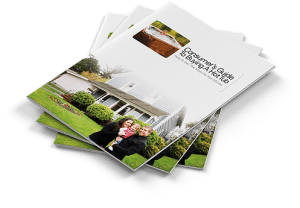 Whether it's staying active, defying stress, or combating pain, your Hydropool can and will help you be your best self. Go a little deeper into the specs, and explore all the features and conditioning benefits of our World's Only Self-Cleaning Hot Tubs. Jump in with Hydropool The Water is Calling.