PRODUCT_ATTRIBUTES/SEATS
5
PRODUCT_ATTRIBUTES/SIZE_CATEGORY
PRODUCT_ATTRIBUTES/SWIM_SYSTEM
PRODUCT_ATTRIBUTES/PRICE_RANGE
$50,495
AquaSport 19DTAX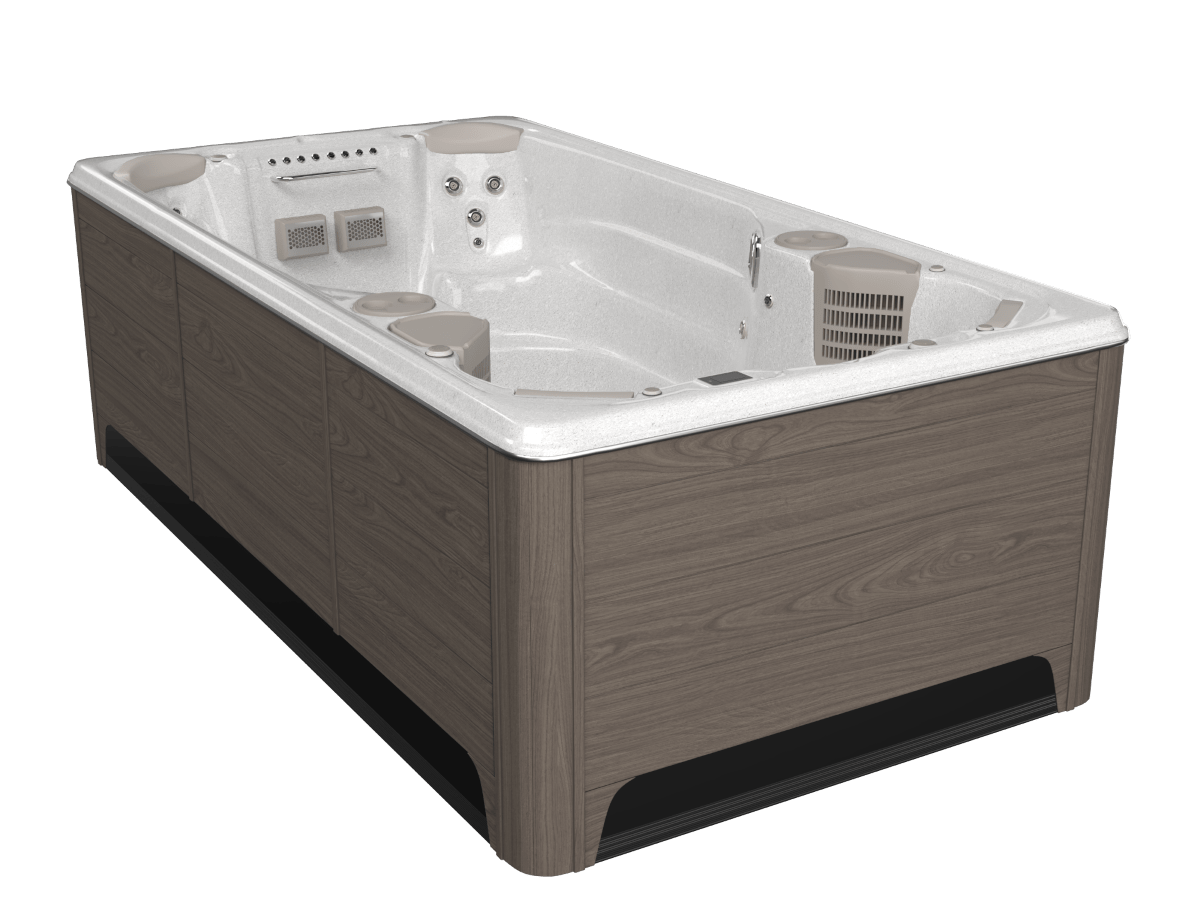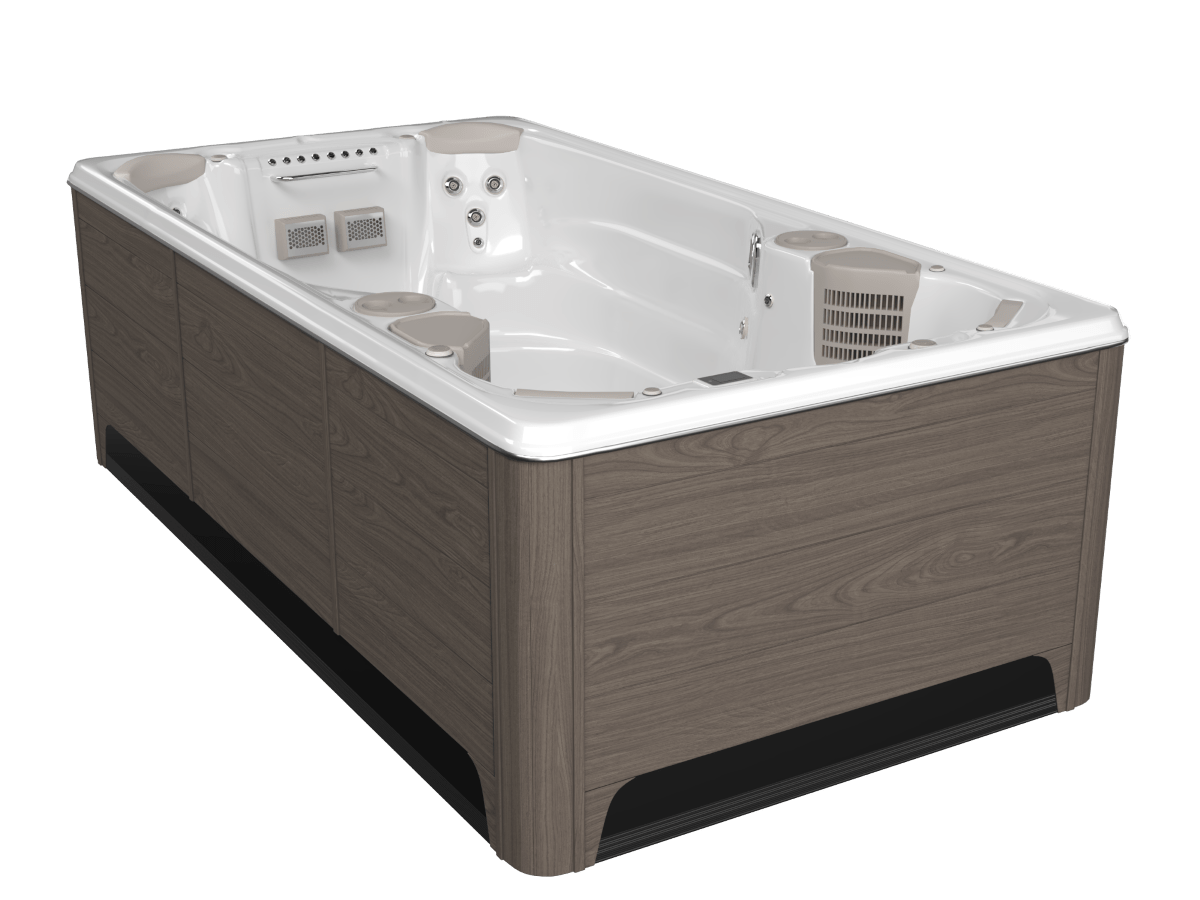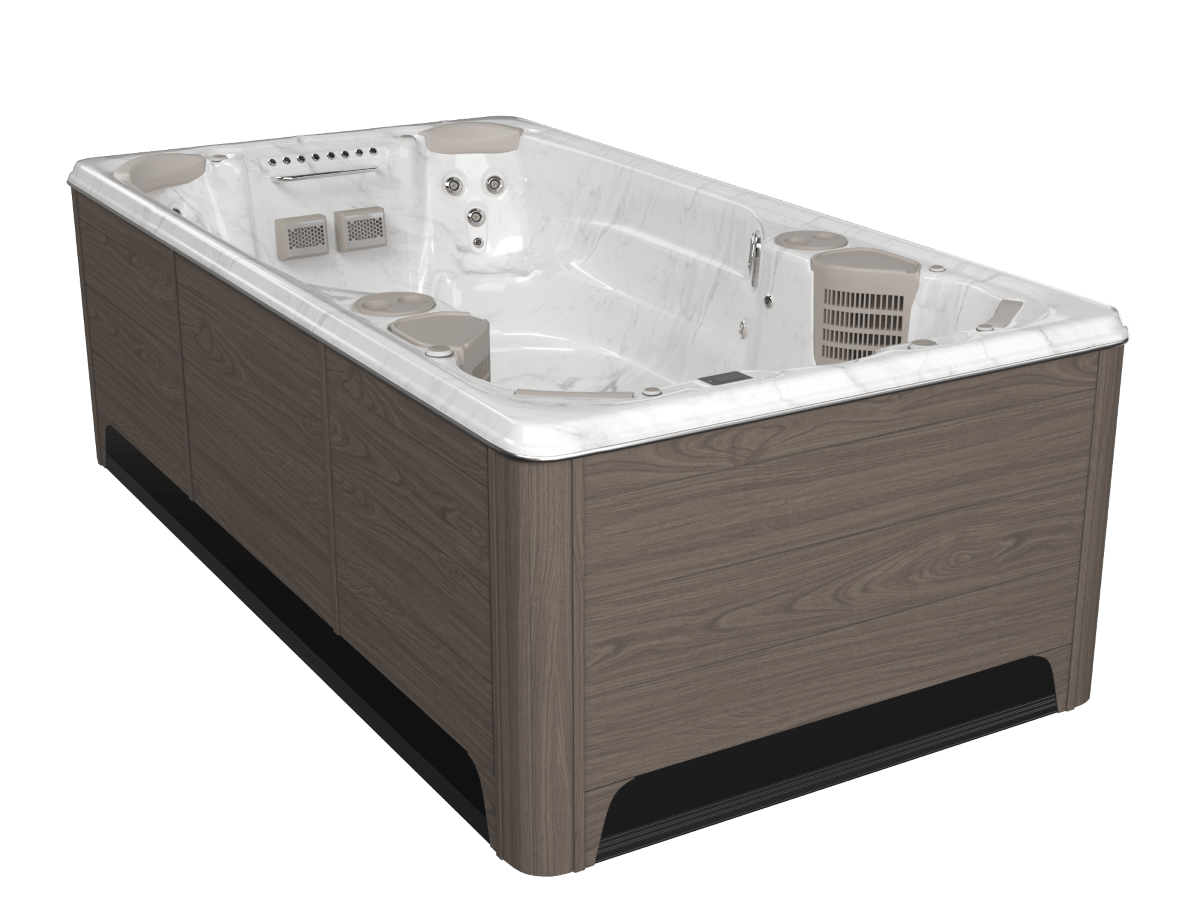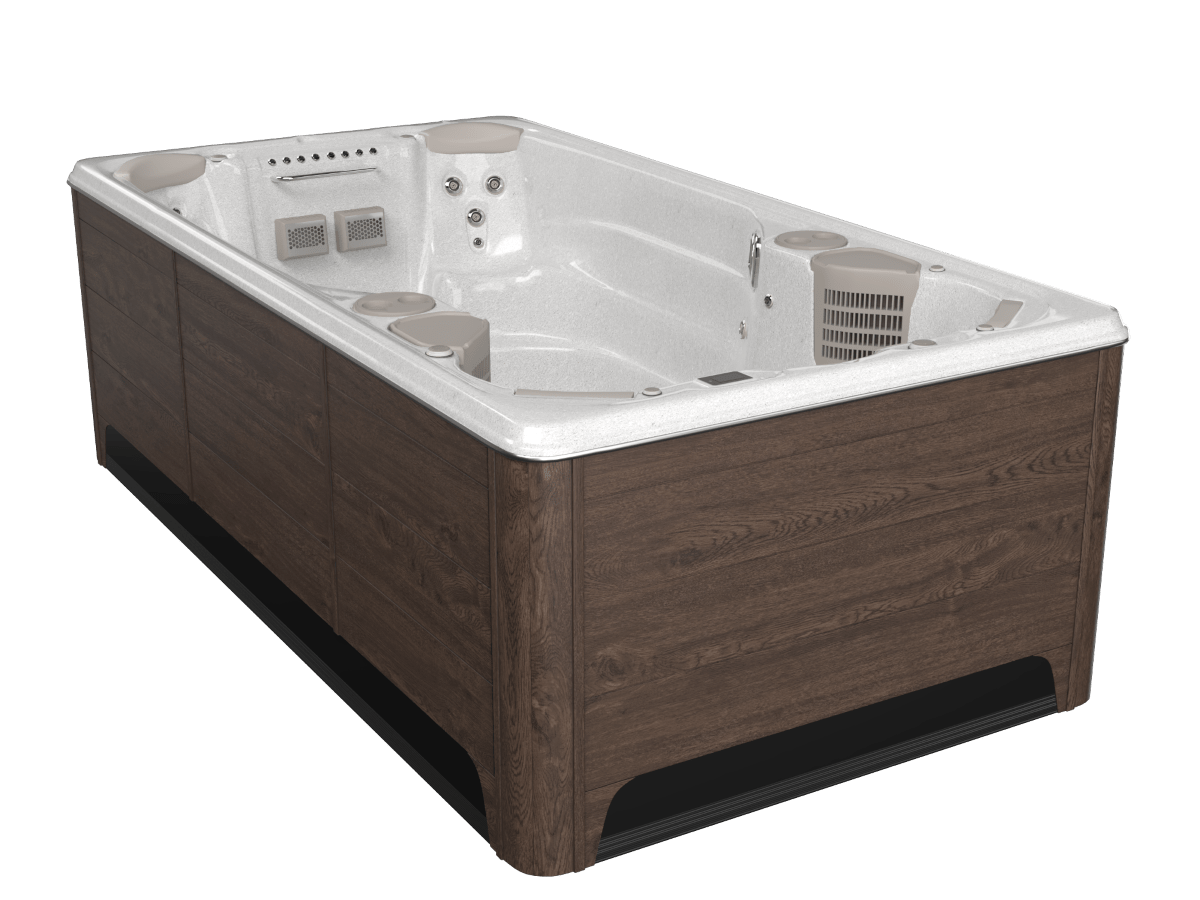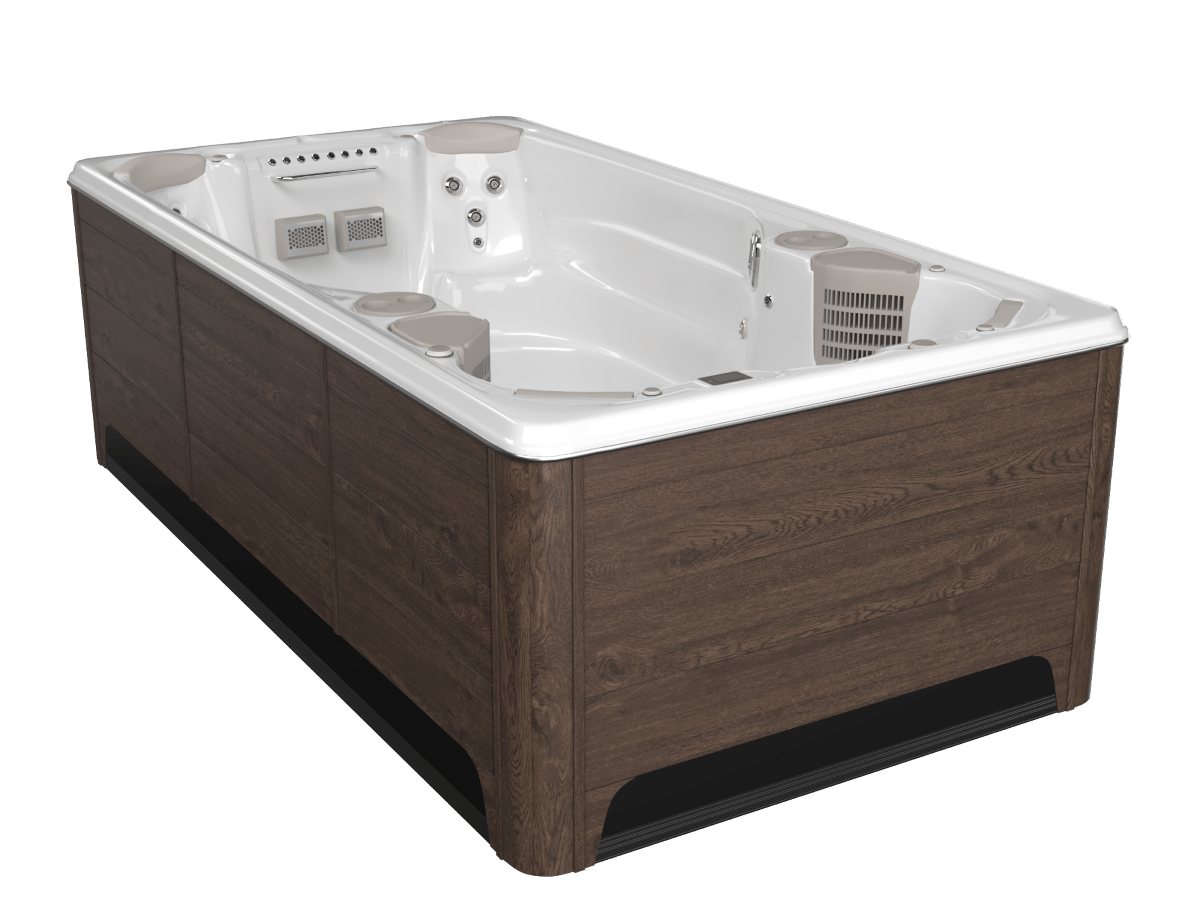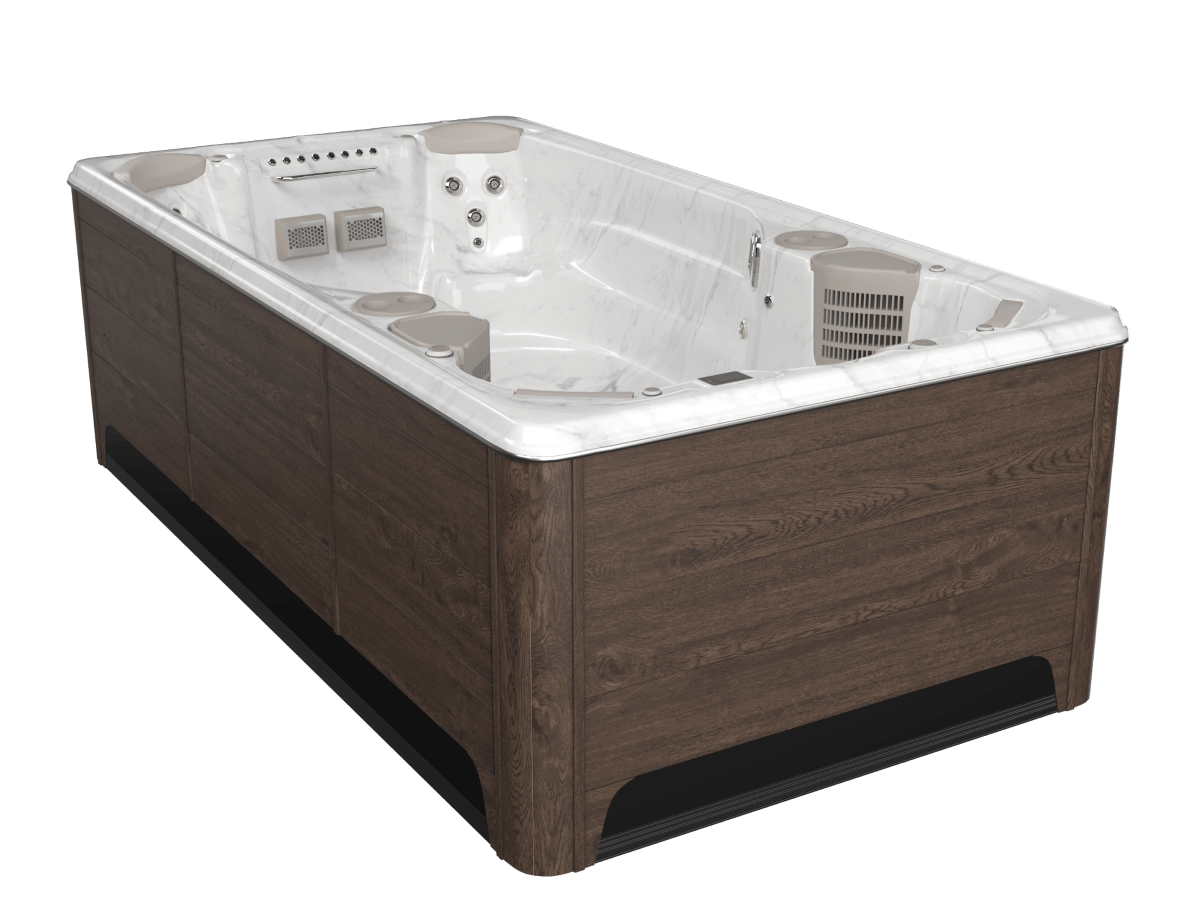 AquaSport 19 DTAX
This is a Dual Zone Fitness Swim Spa. In the swim zone get fit using the Jet Flex AccuFlo Jets to keep you in place due to the strong current. Take a break after the swim session by resting in the Self Cleaning 5 Person Hot Tub. The Hot Tub zone includes 8 Wellness Programs and zone therapy. Control the dual temperature; allowing for a cooler temperature in the swim area, while soaking and relaxing in hotter temperatures in the hot tub section. Our Cross-Current Stabilization System will keep swimmers in place against the current. Enjoy getting fit while spending time with loved ones.
Challenge yourself for 21 days!
Make the most of your swim spa with Hydropool's 21 Day Wellness Challenge! Join triathlete Jodie Becker and her trio of fitness experts, as they teach you how to turn your swim spa into the ultimate workout center for your mind, body and soul. Stay to the end of each video for a valuable wellness tip, and complete all 21 for a healthier, happier you. You can do it!
AquaSport 19DTAX - View Specifications and Compare
| Specifications | AquaSport 19DTAX Details |
| --- | --- |
| Dimensions | 93"X 226" / 236 cm x 574 cm |
| Height | 53″ / 134 cm |
| Volume | Swimspa Volume: 1762US gallons / 6670 L Hot Tub Volume: US gallons 315/ 1192 L |
| Weight Full | 21,317 lbs / 9672 Kg* |
| Weight Empty | 4000 lbs / 1815 kgs |
| Seating | 4 - 5 Person |
| HydroClean Filtration Pump | Yes |
| Jet Pumps | 2 Pumps |
| Water Falls | Optional Bellagio Package |
| Total Therapy Jets | 36 |
| Self-Cleaning | Yes |
| Automated Wellness Program | No |
| Pure Water System | Standard |
| Ez-Pure Ozone | Optional |
| Hydro Sequence Massage | N/A |
| Tranquility Package | N/A |
| HydroFlex Air Therapy | Optional cannot be combined with White Water |
| Northern Falls Package | N/A |
| Bellagio Package | Optional - Includes: Northern Lights + 2 LED Lights and Bellagio HydroFalls |
| Chromotherapy Package | N/A |
| Hydropool Surround Sound | Optional |
| Deluxe LED & GDN FX Lighting | N/A |
| I-Command Wifi | Optional |
| Southern Lights | Optional |
| 240v | Yes |
| 110V | N/A |
| Plug & Play | N/A |
| Warranty | 10/5/3 Year |