PRODUCT_ATTRIBUTES/SEATS
4
PRODUCT_ATTRIBUTES/SIZE_CATEGORY
PRODUCT_ATTRIBUTES/SWIM_SYSTEM
PRODUCT_ATTRIBUTES/PRICE_RANGE
$35,995
AquaSport 14AX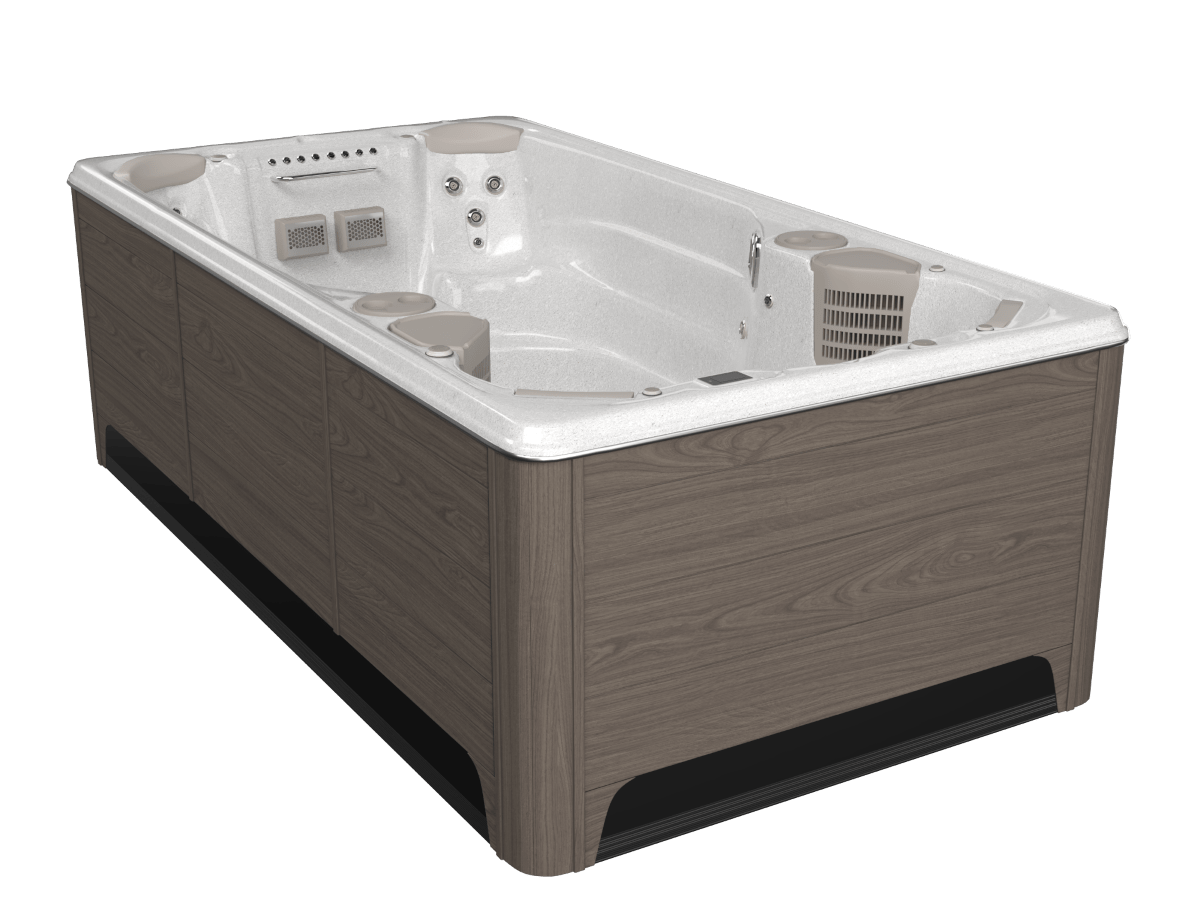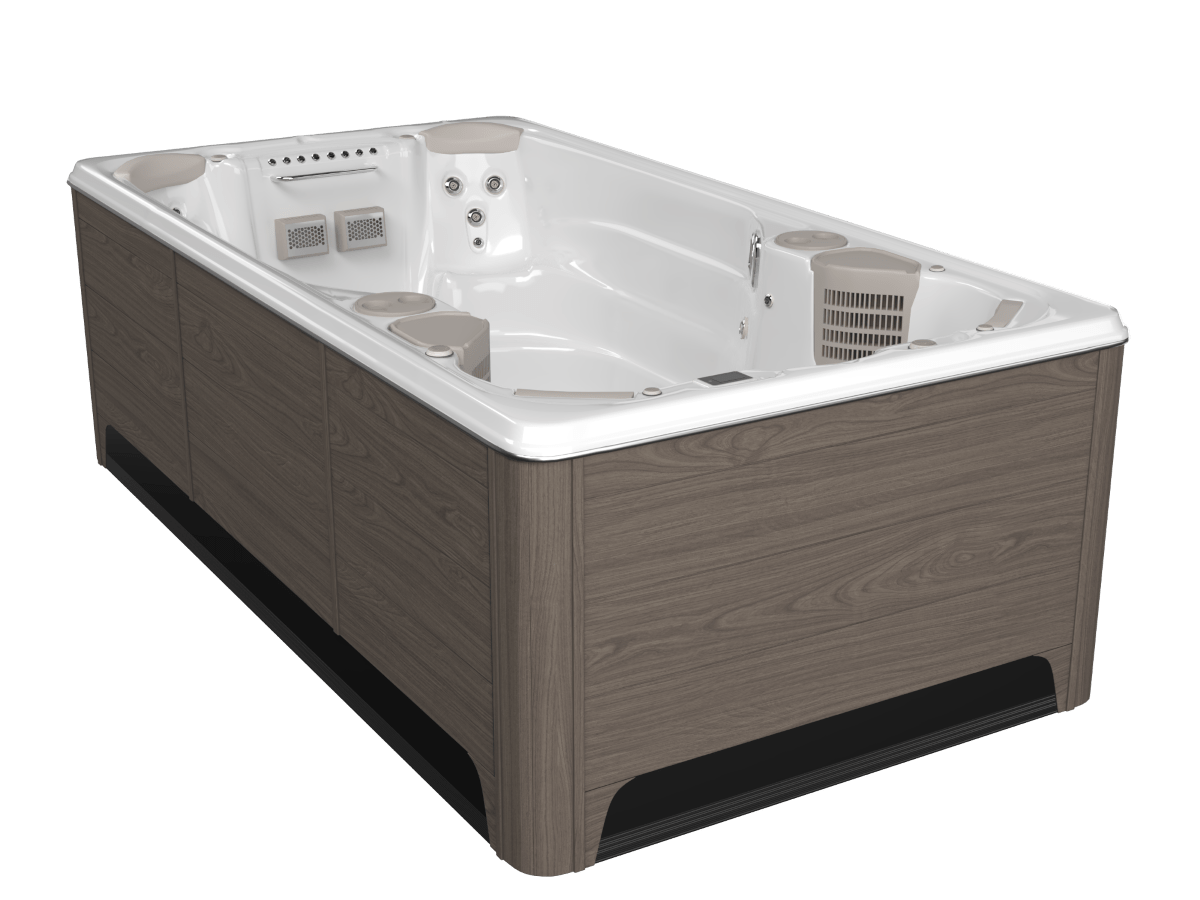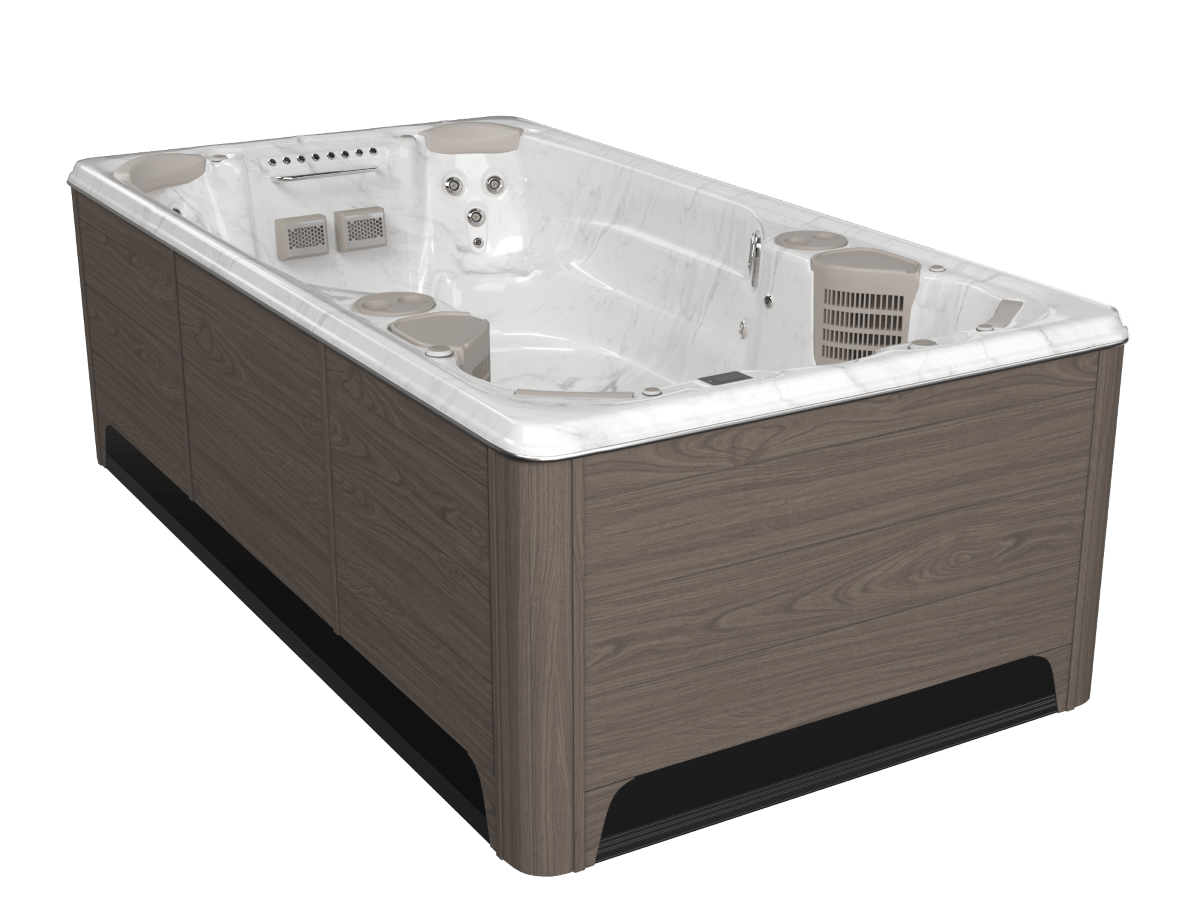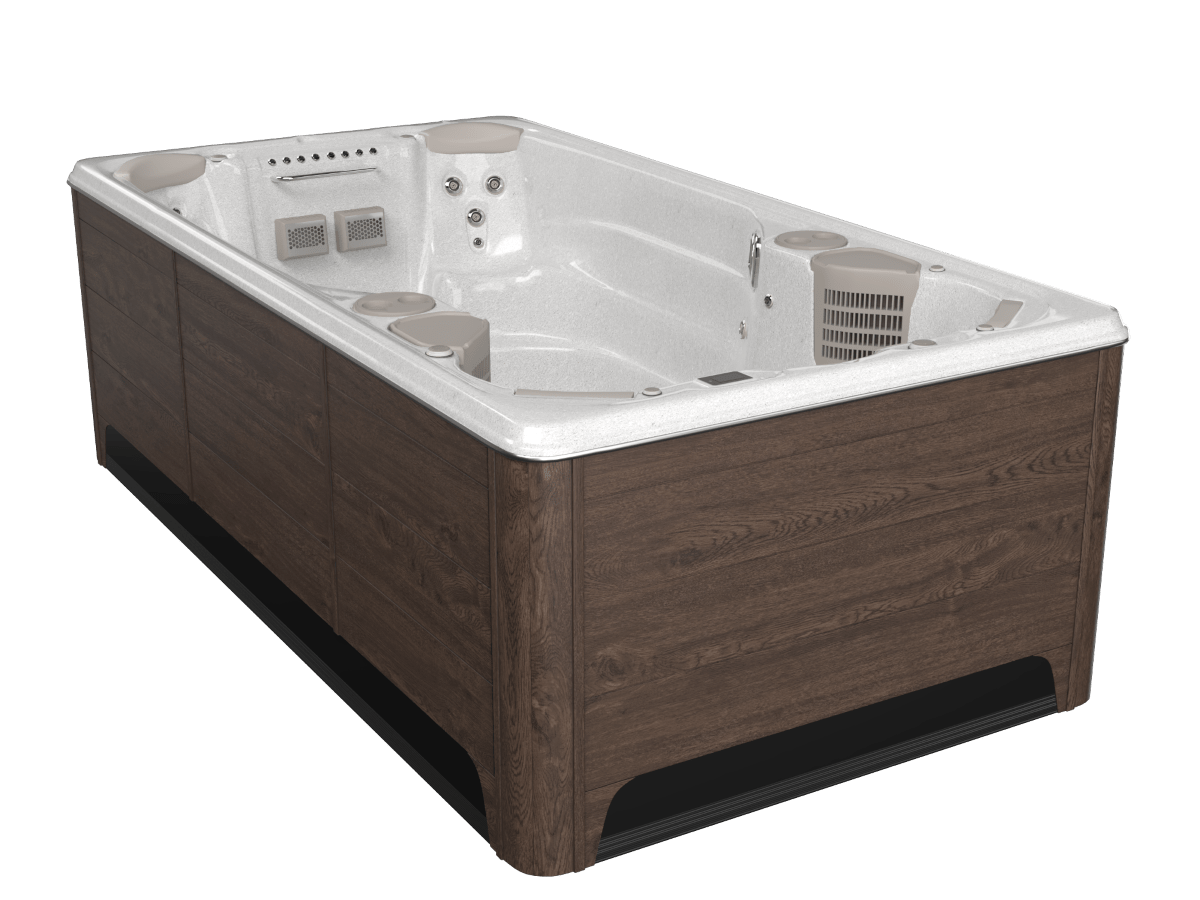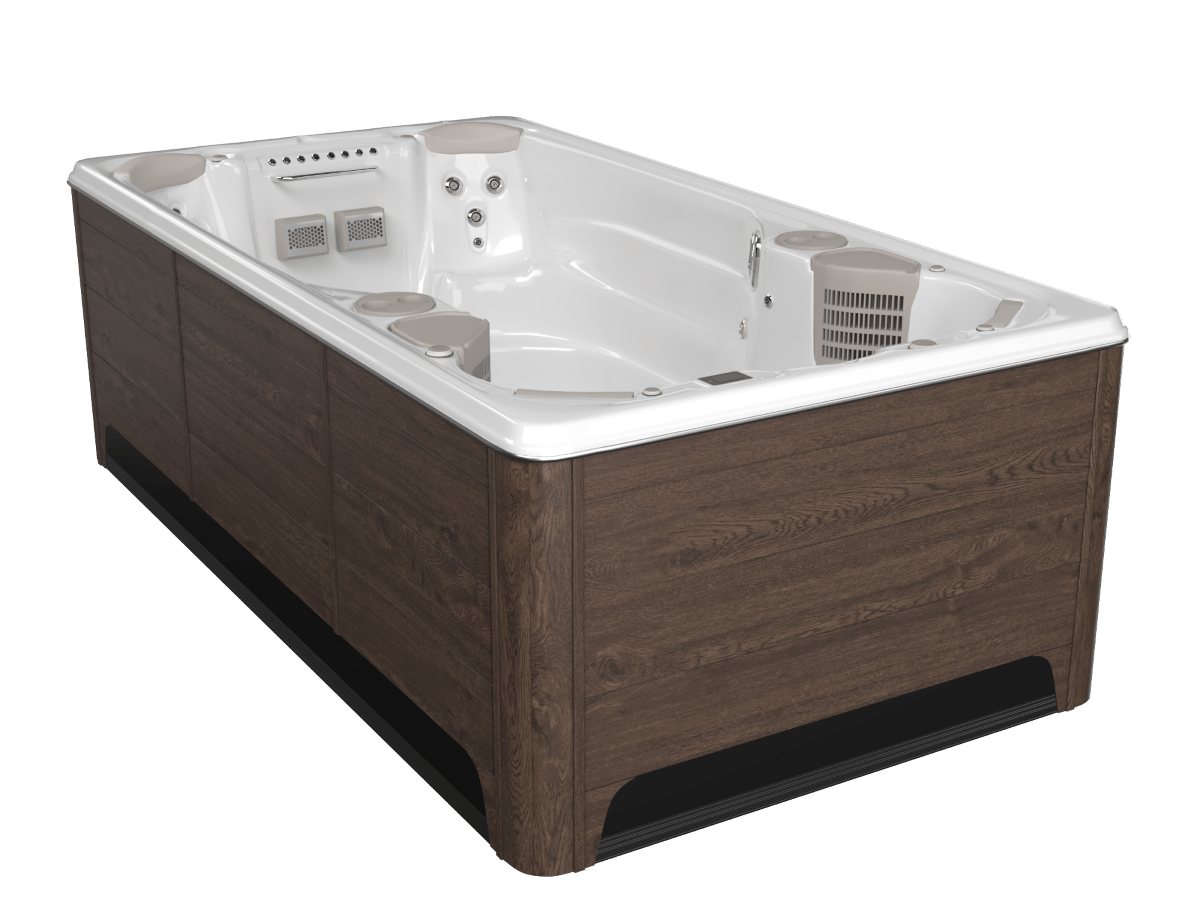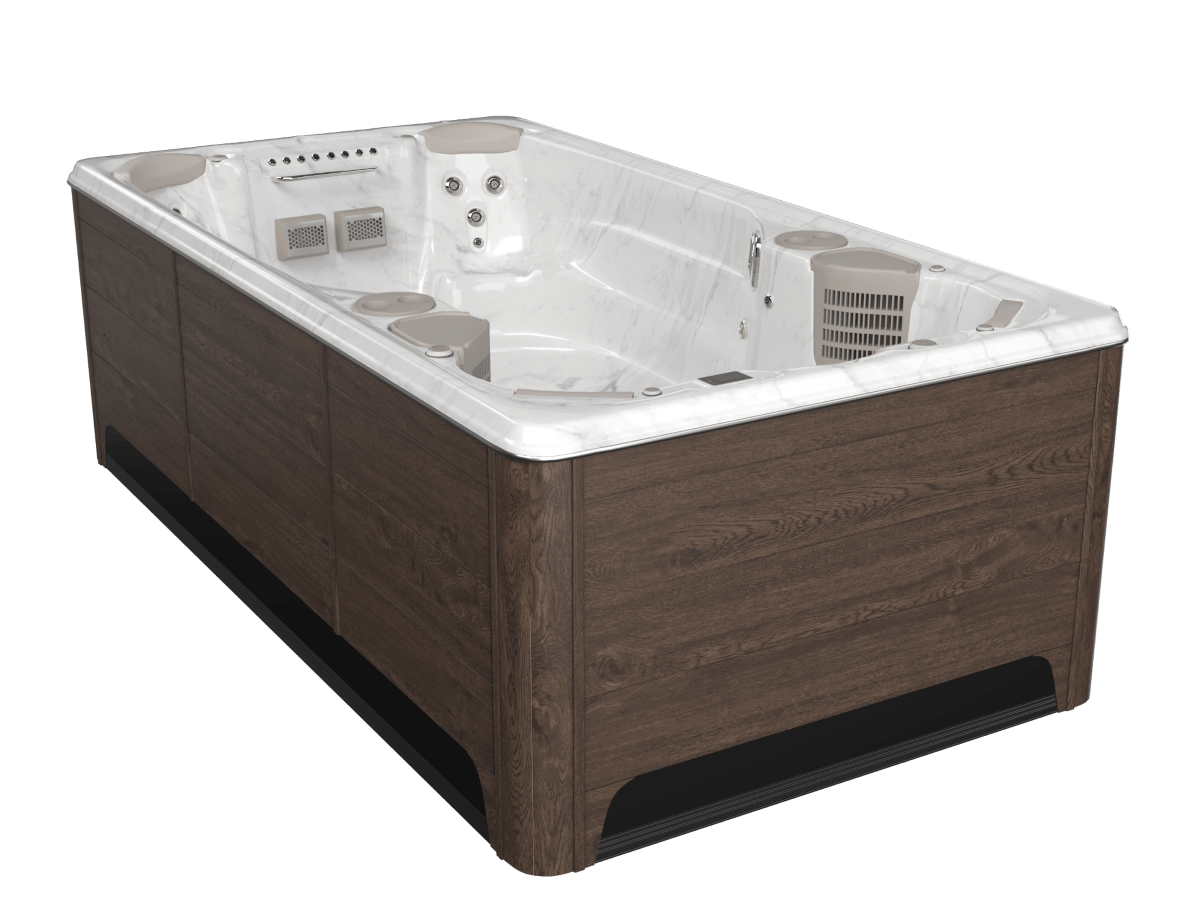 AquaSport 14 AX
This is our most popular model for our AquaSport Swim Spas. The 14AX AquaSport features a new ergonomic design and swims tank design along with numerous engineering innovations that include four Hydrotherapy Seats, each with Zone Therapy. The swim has gone to a new depth with a 53-inch deep swim tank and has two AccuFlo jets that deliver a smooth swim and one AquaStream jet, all backed up by our new Dual Performance Flow Intakes that dramatically reduce the reflective wave effect. The swim tank features new soft stride mats on the floor. Fully control your workout using the two AccuFlo jets. The 14AX AquaSport allows for endless swimming at beginner to advanced levels. This Self Cleaning All Weather Swimming Pool is insulated to operate 365 days a year in any climate. The 14AX AquaSport has two hydrotherapy seats for your friends and family to join you as you work out.
Challenge yourself for 21 days!
Make the most of your swim spa with Hydropool's 21 Day Wellness Challenge! Join triathlete Jodie Becker and her trio of fitness experts, as they teach you how to turn your swim spa into the ultimate workout center for your mind, body and soul. Stay to the end of each video for a valuable wellness tip, and complete all 21 for a healthier, happier you. You can do it!
AquaSport 14AX - View Specifications and Compare
| Specifications | AquaSport 14AX Details |
| --- | --- |
| Dimensions | 174" X 93" / 442 cm x 236 cm |
| Height | 52.75" / 134 cm |
| Volume | 1900 US gallons / 7220 L |
| Weight Full | 18,445 lbs / 8369 Kg |
| Weight Empty | 2,532 lbs /1149 Kg |
| Seating | 4 Person |
| HydroClean Filtration Pump | Yes |
| Jet Pumps | 2 Pumps |
| Water Falls | 2 Waterfall Pillows Incl + Optional Bellagio Package |
| Total Therapy Jets | 29 |
| Self-Cleaning | Yes |
| Automated Wellness Program | No |
| Pure Water System | Standard |
| Ez-Pure Ozone | Optional |
| Hydro Sequence Massage | N/A |
| Tranquility Package | N/A |
| HydroFlex Air Therapy | Optional cannot be combined with White Water |
| Northern Falls Package | N/A |
| Bellagio Package | Optional - Includes: Northern Lights + 2 LED Lights and Bellagio HydroFalls |
| Chromotherapy Package | N/A |
| Hydropool Surround Sound | Optional |
| Deluxe LED & GDN FX Lighting | N/A |
| I-Command Wifi | Optional |
| Southern Lights | Optional |
| 240v | Yes |
| 110V | N/A |
| Plug & Play | N/A |
| Warranty | 10/5/3 Year |